Implant Brains in Buildings
Be Part of the Crew
Sales Center
Washington, DC
USA
Technology Center
Birmingham, AL
USA
Headquarter
Frankfurt a.M., Hesse
Germany
Are you passionate about innovative technologies? Do you want to help us make buildings smarter, more sustainable, and efficient? We'd love to have you on the team.
At Thing-it, we believe in transforming buildings into highly intelligent networks. A proud warrior during the COVID pandemic, we are continuously evolving, adapting, and growing. Since our first project roll-out in 2019, we have simplified the life and work of thousands of people. Today we stand firm with three awards, more than 50 projects in Europe and the US, and four offices globally.
We are proud to combine a creative and dynamic start-up culture with the experience and reputation of a trusted, established company. As an ideal candidate, you are a solution-oriented team player with good communication skills in both English and German. You will have the opportunity to manage projects with high responsibility, actively help shape processes and bring in your ideas. We meet at eye level and don't miss out on the fun at work.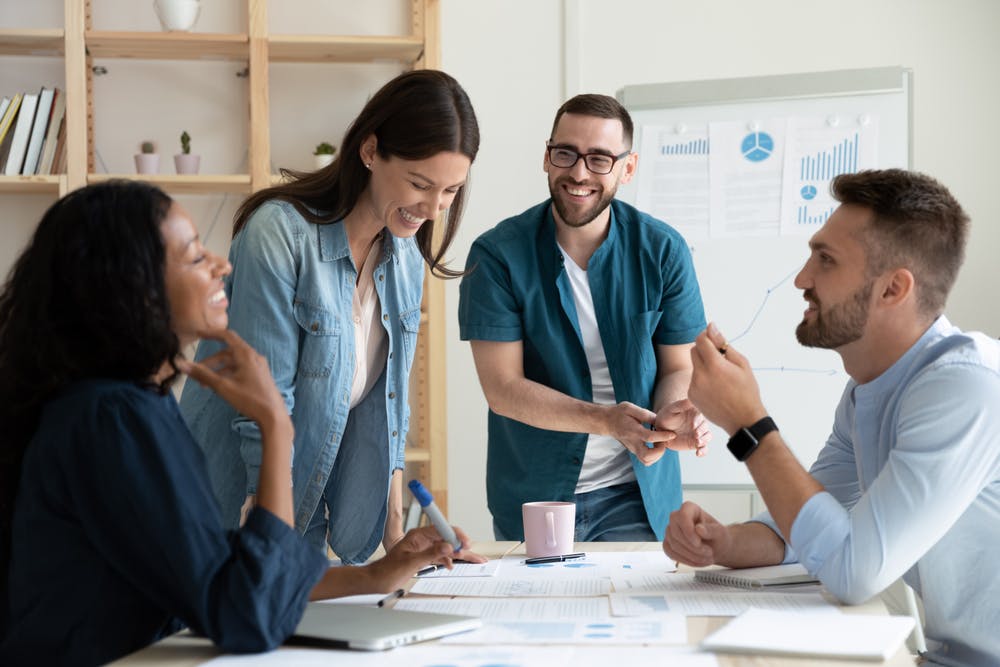 We Love the Mix
Diversity Matters to Us
We care about equal opportunities: Our job offers are generally open to applicants of all genders, ethnicities, and nationalities. To promote diversity in our team, we are currently particularly pleased to receive applications from non-male applicants. Are you interested in working with us? We look forward to receiving your application. If none of our current job openings suit you, please don't hesitate to send us your speculative application.
You could be our new ...
Technical Consultant (m/f/d) who
will create customer-specific configurations with our platform for the world's most exciting buildings
will be working closely with clients and partners, understand their requirements, and use technology, creativity and imagination to materialize building digitalization solutions
will work with a global team of project managers and product developers to excel in delivery
will contribute to a constant improvement of our knowledge base and processes
Account Manager/Sales Expert (m/f/d) who
can inspire people in conversations and presentations
is strong in "Trust Based Selling" in software sales and inspired by digitalization
understands how to further expand existing partnerships and win new partners
has proven in the past to build strong customer relationships for continuous business development
supports the development and expansion of the sales and business development strategy as well as active market cultivation with sales offensives and customer approaches
Mobile Application Tester (m/f/d) - who
performs manual tests of our mobile app as part of regression tests, smoke tests, and ad hoc tests
tests the interaction of our mobile app with various hardware
documents test executions and writes bug reports in Jira
supports creation and maintenance of test scenarios and test cases
maintains - in collaboration with the team - the hardware infrastructure of our QA lab (where we have test setups for the hardware we integrate)
is constantly learning and loves to share knowledge
Contact
THING TECHNOLOGIES GmbH
Am Kronberger Hang 8
65824 Schwalbach am Taunus