Technology for your hybrid offices across the globe
Amplify the hybrid work advantage!
Precise real-time data regarding your office utilization based on turnkey solutions combining hardware, software, and services

Help your staff get the best of your flexible office with an assistant in their pocket – the Thing-it Workplace Experience app.

Provide a healthy and safe workplace that fosters well-being, collaboration and productivity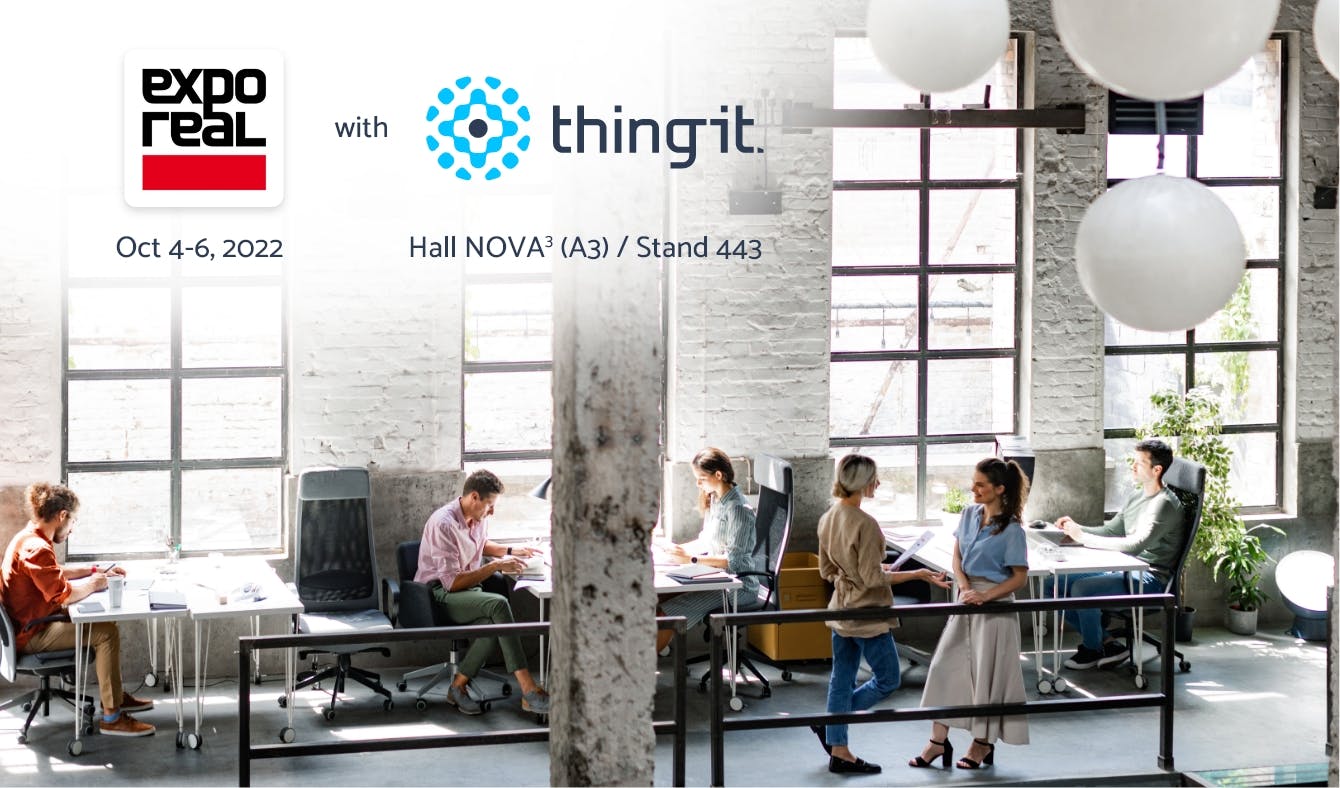 Arrange for a meeting
NOW !
Turnkey hybrid work solutions
Together with our partners, we make the most out of your office workplace
The Thing-it workplace experience app and platform can tear down barriers - for the ease of collaboration and smart workplace experiences. In combination with hardware, the software also allows data-driven occupancy analytics, energy transparency, incident management and much more.
It takes three: Hardware, software, and services work in concert for you
Our service partners are your one stop shop for everything, and they chose the best solutions for you. For example, the best-in-class lockers from vecos lockers and the energy-harvesting sensors from EnOcean.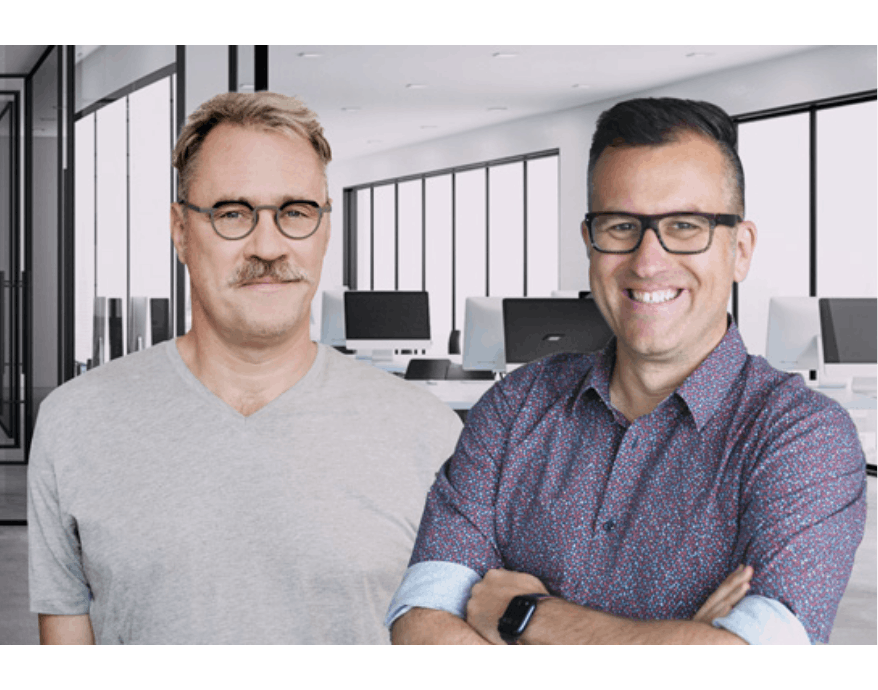 THING TECHNOLOGIES
Visit us at EXPO REAL to learn more about Thing-it, the award-winning workplace experience app and platform from THING TECHNOLOGIES. It makes hybrid work life easier with features including access management, booking of desks, rooms, lockers and parking space, indoor navigation, energy and incident management to mention but a few.
Marc Gille (CEO), Klaus Berberich (CRO) and Marvin Christ (Smart building evangelist) are our Thing-it experts onsite EXPO REAL. Their building digitalization enthusiasm will deeply inspire you, too. - Learn why! Our experts are looking forward to meeting you in Munich.
In addition, we are proud to present the following keynote speakers during the show on our stand A3/443. Interested to meet them? We are happy to arrange an individual onsite meeting for you.
EnOcean Alliance
Armin Anders, EnOcean Alliance
Keynote: "What makes smart buildings sustainable?" - Tue, Oct 4, 13:00 (CET)
The EnOcean Alliance is an international association of leading companies in the building industry. The open, non-profit organization enables and promotes interoperable solutions and services for intelligent and cognitive buildings, smart homes and IoT solutions based on the self-powered wireless standard (ISO/IEC 14543-3-10/11).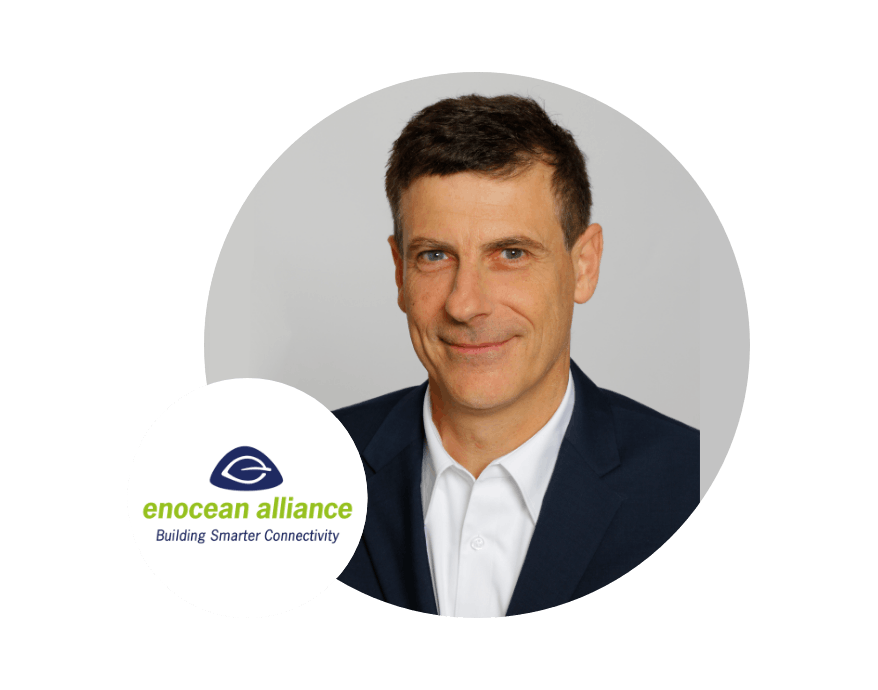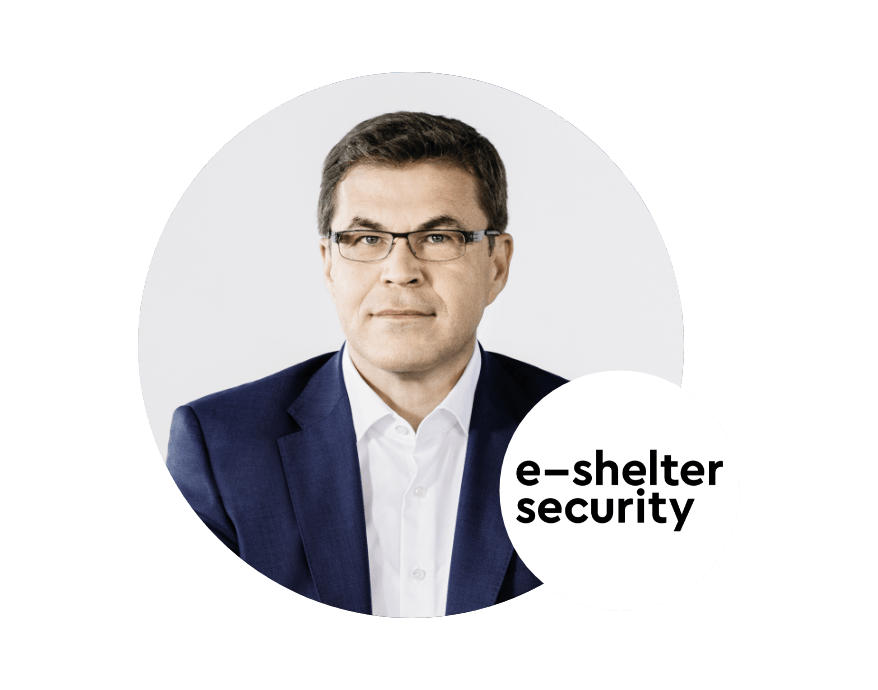 e-shelter security
Dr. Tristan Haage, Managing Director, e-shelter security
Keynote: "Workplace solutions in the process of change - success factors for implementation and operation" on Tue, Oct 4, 14:00 (CET)
Today's buildings and campuses interact, learn and adapt. e-shelter security helps you find the right customized solutions to achieve cost savings, increase productivity and improve user experience. We provide end-to-end digitization that also meets our customers' high security requirements.
GMS Global Media Services
Tobias Enders, CEO, GMS Global Media Services
Keynote: "Systemintegration im Smart Building anhand konkreter Beispiele" on Wed, Oct 5, 12:30 (CET)
GMS, as an international full-service provider, is specialized in audiovisual (AV) technology, video conferencing systems, unified communications - and a smart building specialist.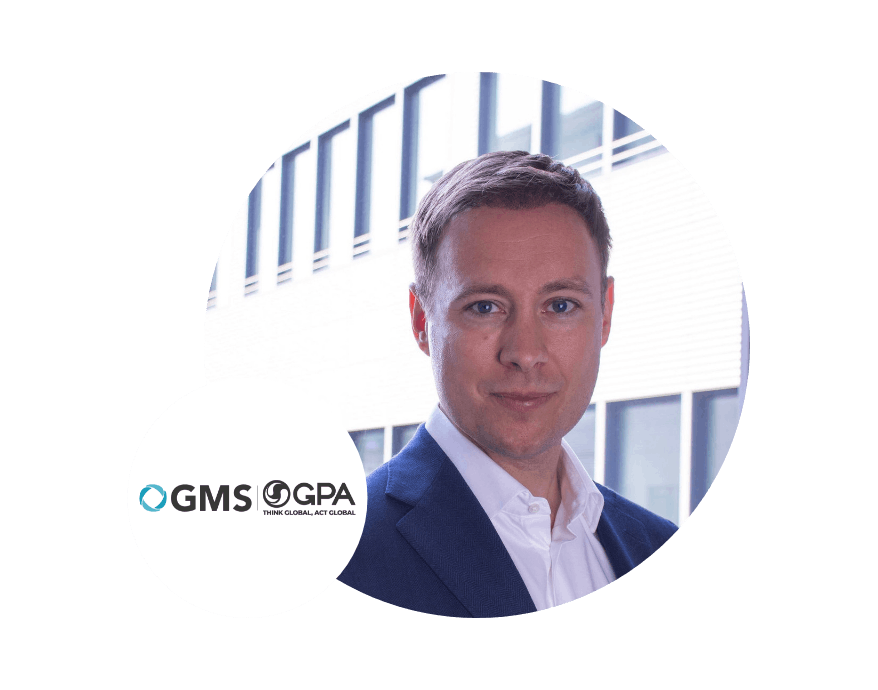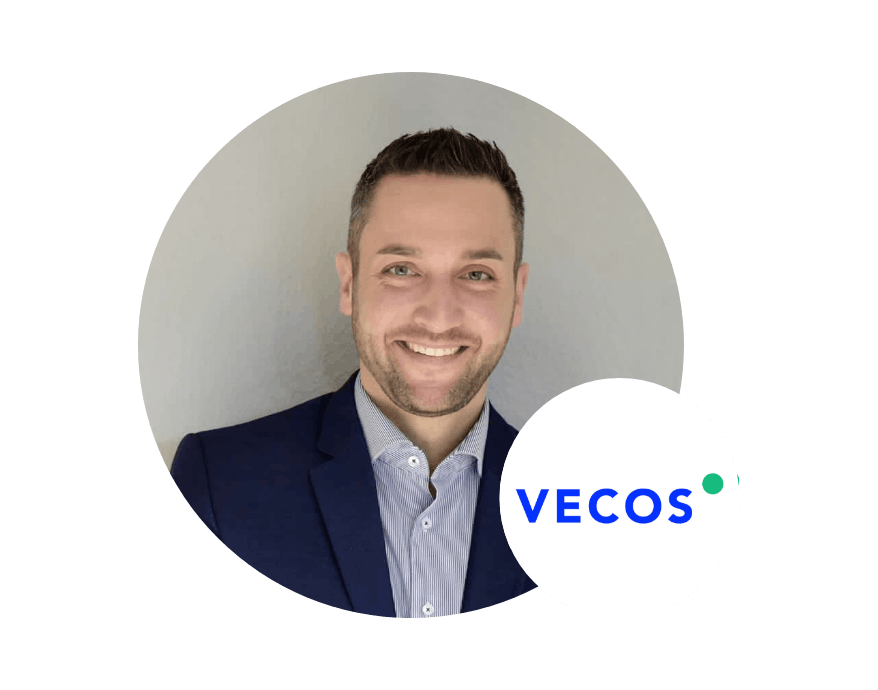 VECOS
Thorsten Auinger, Workplace Consultant and a passionate ambassador for dynamic working to unlock the potential of every employee based on a supportive workplace.
Keynote: "From fix to flex - Practical tips on how smart storage can enable the dynamic workplace" on Wed, Oct 5, 13:30 (CET).
Vecos is the only smart locker platform that's created and supported by workplace experts. Collaborating on dynamic workplaces since more than ten years, Vecos already helps over 1.4 million users across 40 countries to flex by making workplace storage self-service and dynamic with its smart locker technology.
We love to make building digitalization easy for you
Ready to benefit from technology solutions for hybrid work office spaces?
Raise space efficiency & lower costs

Boost sustainability & energy targets

Increase employees' workplace experience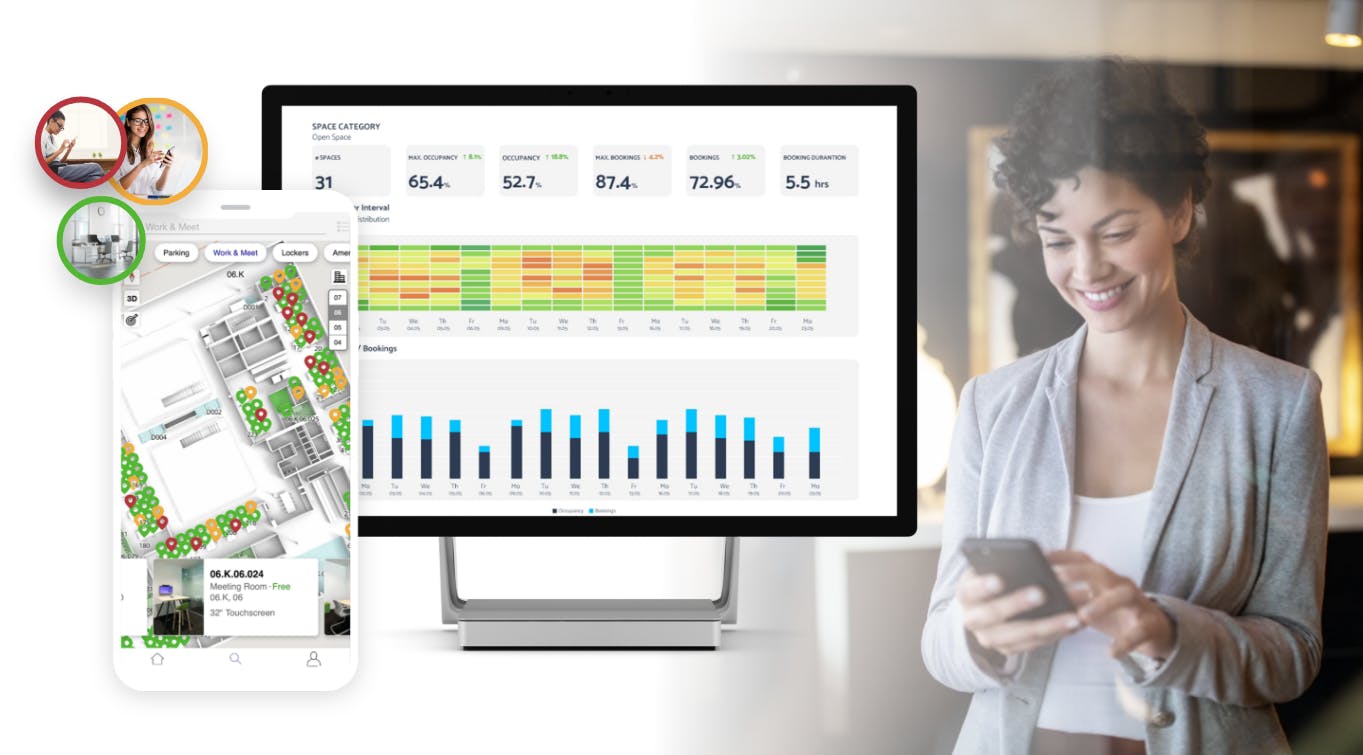 Demo onsite EXPO REAL
Thing-it at A3/443
Why Thing Technologies?
Thing Technologies, the company behind Thing-it, is a market leader in digitalizing buildings, helping enterprises create innovative, cost-efficient, and sustainable office spaces. The company was founded in 2016. With currently three awards, more than 50 projects across Europe and the US, and four global offices, we have since been writing our own success story. 10% of German DAX companies already rely on our software solution.
;
Contact
THING TECHNOLOGIES GmbH
Am Kronberger Hang 8
65824 Schwalbach am Taunus