PARKING SPACE MANAGEMENT: INTELLIGENT. INFORMATIVE. IMPACTFUL.
Smart parking solution: The road to success
Cost-effective: optimal assignment of limited parking space to more employees based on occupancy data

Quick and easy booking of parking and e-charging across all corporate sites

Integrates with exisiting parking systems
Get the most out of your parking space with data from our dashboards
Parking analytics is the sound basis to optimize occupancy. Relevant data pave the way and enable that as many employees as possible can benefit from vacant parking space.
Count on smart billing and invoicing for parking
With Thing-it managing payments for parking lots is easy. For users, all transactions as well as their order and payment history are available directly on their mobile phones. When paying they can choose between different payment methods.
Great user experience starts at your parking lot - with efficient orientation
Support your guests, service providers or colleagues from other sites: With indoor navigation they will find the best way to their onsite destinations - from parking lot to meetings rooms and more. Invaluable!


Booking rules help you distribute parking lots to the right people at the right time
ou hold the steering wheel for parking allocation in your hands: Parking usage can be authorized depending on responsibilities, organizational unit, location or priority for users with mobility impairment.
Convenient access from parking to your buildings with one device
No more extra devices! Users enjoy having the same quick access to parking lots, building entrances and areas or lockers and the like. Our smart parking module integrates exisiting tools and systems: NFC card, Thing-it app, key card, QR code, phone key or license plate recognition.
Take your users to a seamless digital journey through office and campus
The Thing-it building digitalization platform and workplace experience app together with matching hardware like sensors, help you to enhance the user experience throughout their day at your office workplace. From access, parking and e-charging to their desks, colleagues, meetings and much more. Smart and impactful.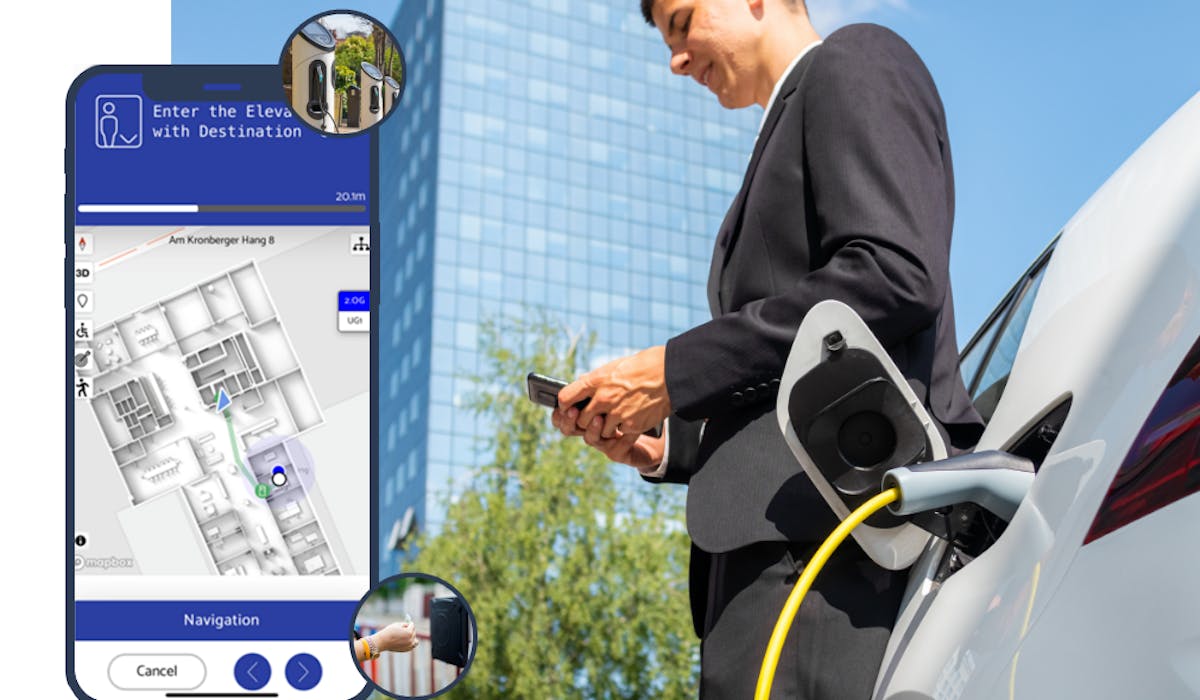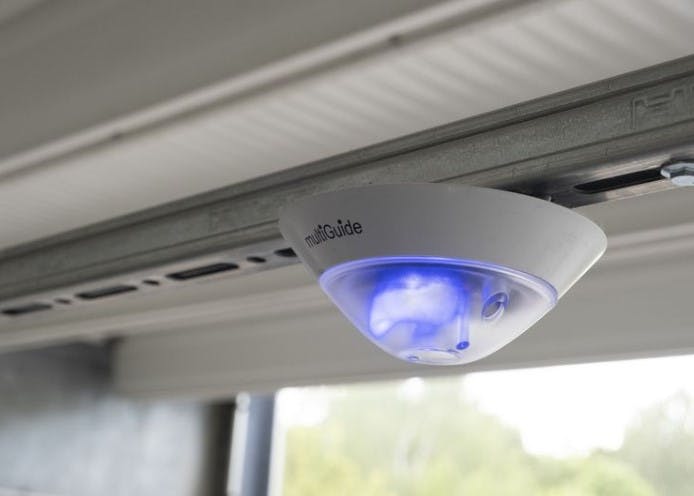 Partnering for sensor-based parking systems
Thing Technologies, the company behind Thing-it, parters with a variety of parking sensor leaders like MultiGuide, MSR, Videte and SO-NAH. Our aim: Offer solutions tailored to meet customers´ needs: From embedded floor sensors and oblique detection to camera detection and camera counting.
Revamp the management of your parking lot
Our partner Autopay offers a smart and eays to use Free-Flow Parking Management System. Autopay solves parking challenges based on a customer-centric approach across a wide range of segments. The industry-leading technology behind the solution: Automatic Number Plate Recognition (ANPR).
Digital administration of parking permits
Parking validation
Free parking for guests
Integrated e-charging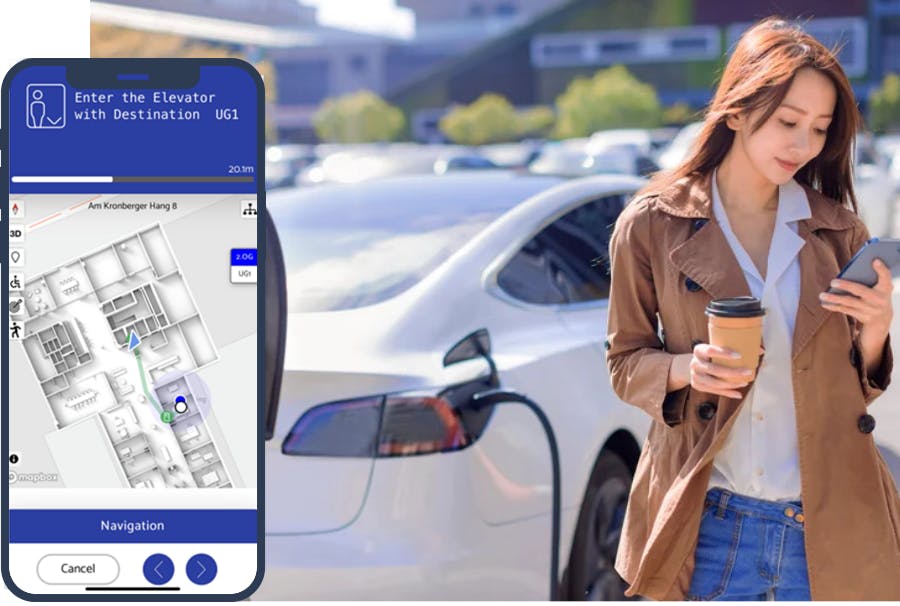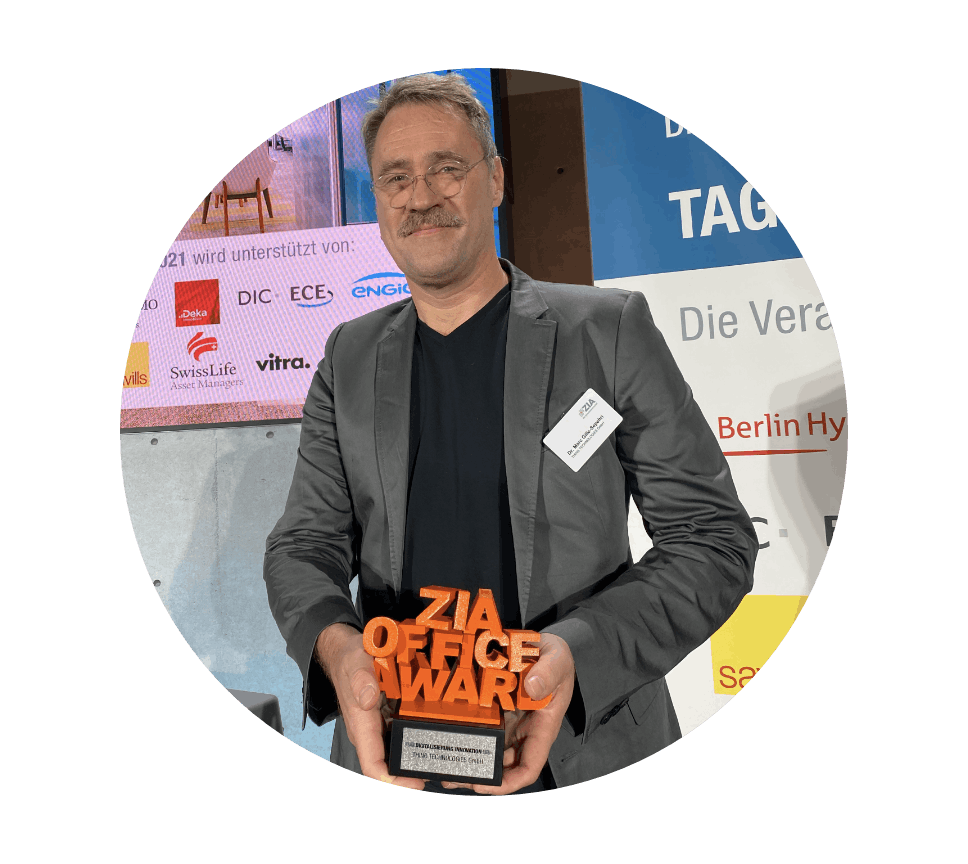 Quick and secure implementation by an award-winning pioneer
Thing Technologies is one of the market leaders in Workplace Experience apps - and we love to make building digitalization easy for you, too. More than 50 projects in over 20 countries and three awards prove our success.
We provide a solution tailored to your needs - with independent hardware.
Trusted by organizations around the world
Thinking further? Additional modules for modern offices.
How can users access the parking garage?
Users can obtain access with key card, QR code, license plate recognition or key on the mobile. An important differentiator regarding the Thing-it app and platform is the fact that access control mechanisms for Parking Booking are compatible with other building elements such as office, elevator, meeting room, etc…)
Who has access to the data collected by the sensors and cameras?
That is determined by the client. It can be the Real Estate Manager, Human Resources Manager, CIO or all of them. The data is diverse and contains useful insights that can be beneficial for various domains. We can advise you to choose - in line with data protection and ISO27001 certification for Thing-it - the data that is more relevant to you according to your Real Estate objectives.
Can I assign parking spaces to specific employees?
The administrator can assign and revoke rights to users whenever needed. A common example is assigning a determined parking area for managers or C-level employees. It is also possible to assign specific areas of the parking lot to visitors or guests.
How does Thing-it ensure GDPR compliance?
Images or data are not saved during the process nor sent to the cloud. All the calculations and processing happen within the sensors. The solution shares only metadata, it never shares information related to specific users.
If I already have other Workplace Management System modules running, can I add Parking Booking?
No matter if you are already using other modules from Thing-it or another company, our parking booking solution can be seamlessly installed and even connected to your existing solutions. This way your employees and visitors will enjoy an even more pleasant experience when attending to the office.
Turn your office into a space for collaboration and innovation
Send us a message and receive free advice from our experts today!
;
Contact
THING TECHNOLOGIES GmbH
Am Kronberger Hang 8
65824 Schwalbach am Taunus