CMMS PREVENTIVE MAINTENANCE. CONNECTED.
Thing-it detects issues and anomalies in the operations of your building control components and initiates checklist workflows to address these. This enables you to prevent malfunctions and optimize your energy consumption.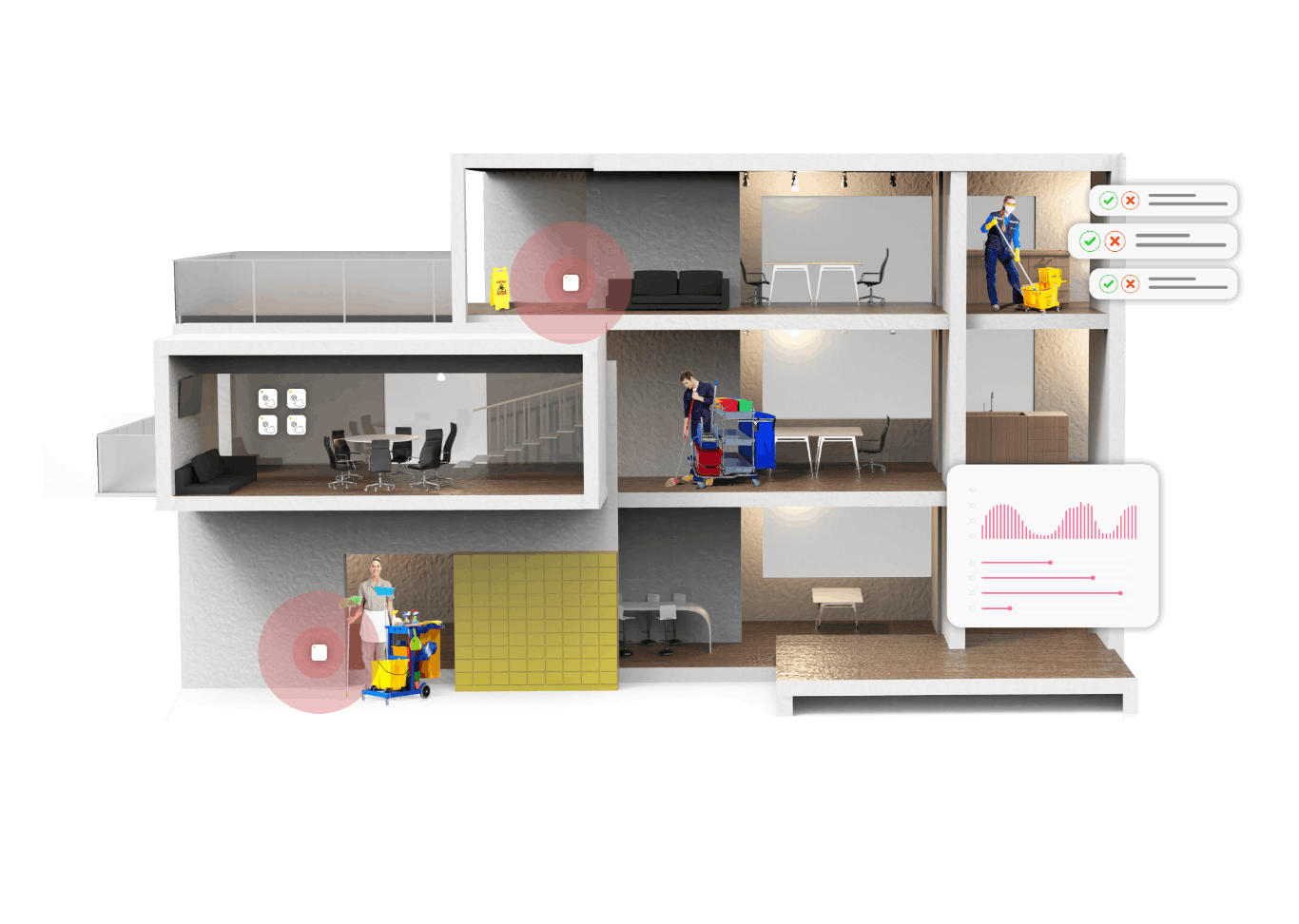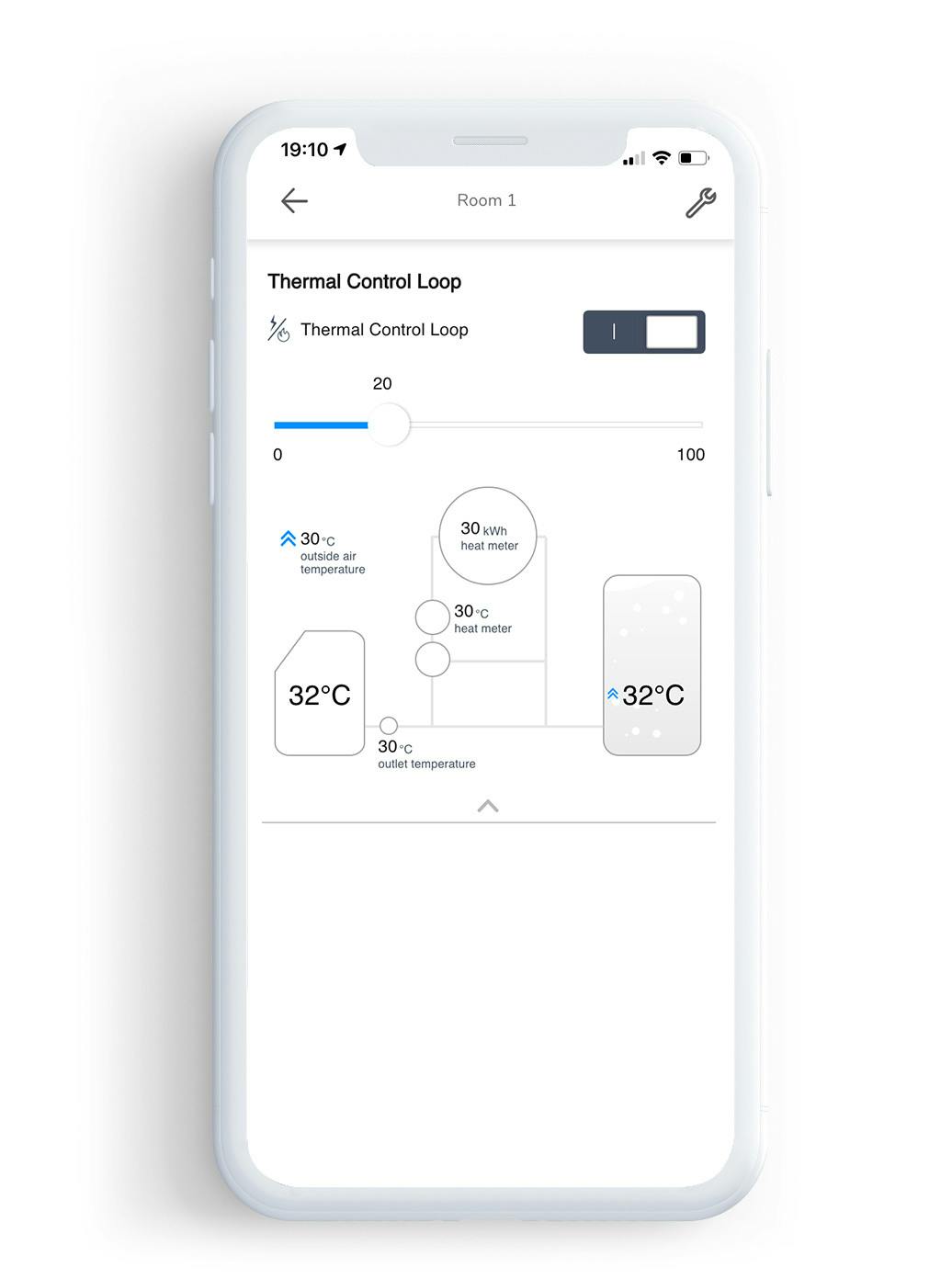 PREVENTIVE MAINTENANCE AND ENERGY EFFICIENCY
Easily monitor existing building control systems - for preventive maintenance causes or energy control.
Thing-it has been tested with 10+ BACnet providers. It scans existing BACnet networks for available data points and connects those in order to measure and perform operations. The gathered information can be used for monitoring as well as for the initiation of maintenance work on any devices or plants that show anomalies. This helps you to prevent further maintenance and replacement costs.
CHECKLIST MANAGEMENT
Replace cumbersome checklist paperwork with easy-to-configure electronic checklists for mobile devices - allocated to the right people in your organization or to external service providers.
Create checks for certain assets, such as coffee machines, smoke detectors, heating and cooling systems, automatic doors or escalators. Each item can be identified by barcodes or by their location in the building.
Start checks manually, based on a recurrence interval (e.g. every day before 9am or every 6 weeks) or triggered by sensor events.
Monitor the status of all checklists, intervene if checks are overdue and obtain an understanding of overall execution performance and cost.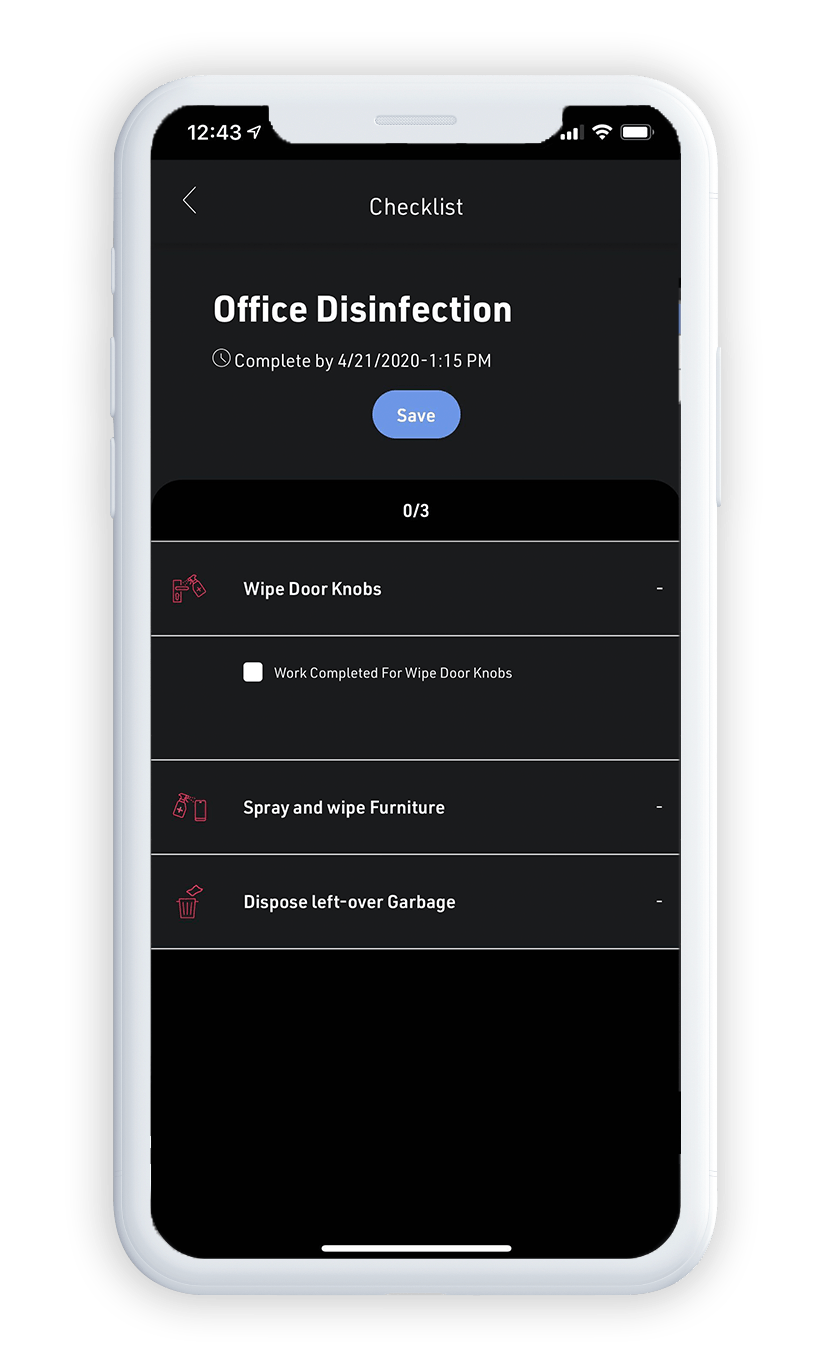 Contact
THING TECHNOLOGIES GmbH
Am Kronberger Hang 8
65824 Schwalbach am Taunus