FACILITY SERVICE REQUESTS. CONNECTED.
Thing-it allows your employees, tenants and guests to submit service requests and provide feedback in an instant - with minimal deployment costs for the sensor setup.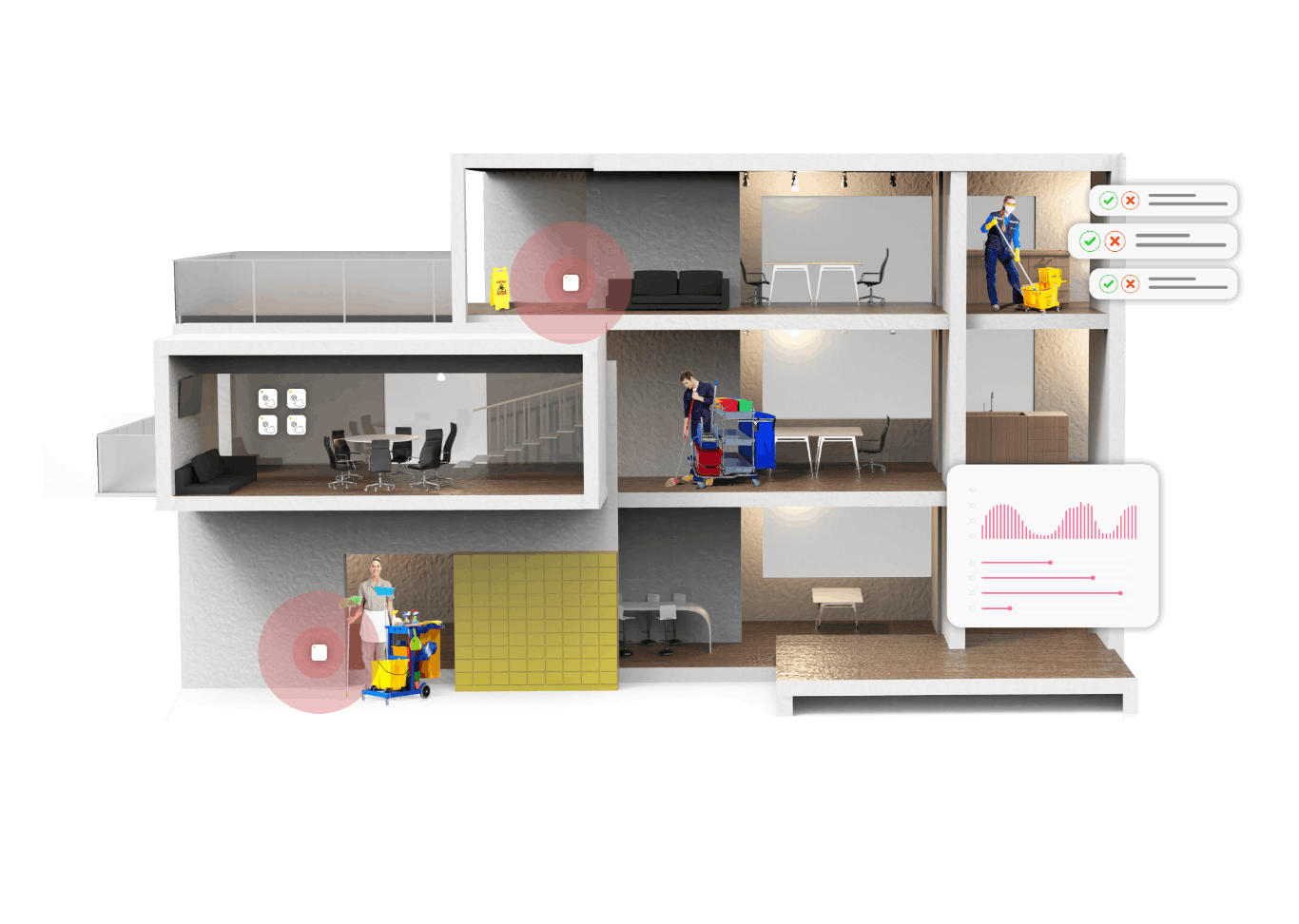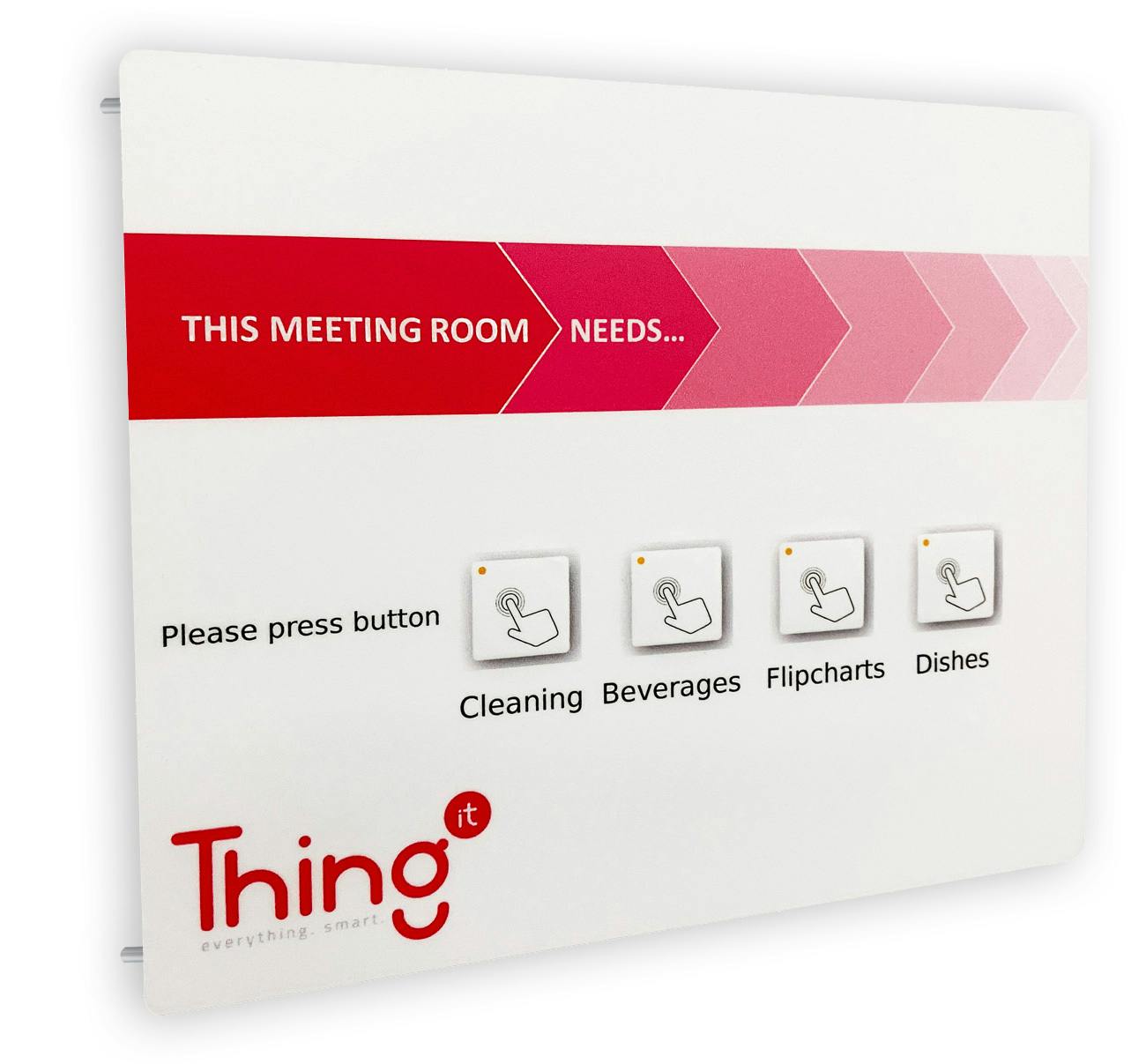 SERVICE REQUEST AND FEEDBACK BUTTONS
Benefit from Thing-it's connectivity to a broad class of sensors: Pre-defined triggers, such as usage thresholds or simple user gestures measured by the sensors, will initiate services like cleaning, catering, gardening or other supplies. Additionally, you have the option to collect one-click feedback on tenant satisfaction. All requests are submitted to Thing-it's flexible workflow and checklist processing.
Contact
THING TECHNOLOGIES GmbH
Am Kronberger Hang 8
65824 Schwalbach am Taunus