COVID-19 DASHBOARDS. CONNECTED.
Thing-it provides you with real-time analytics on indoor COVID-19 risk zones.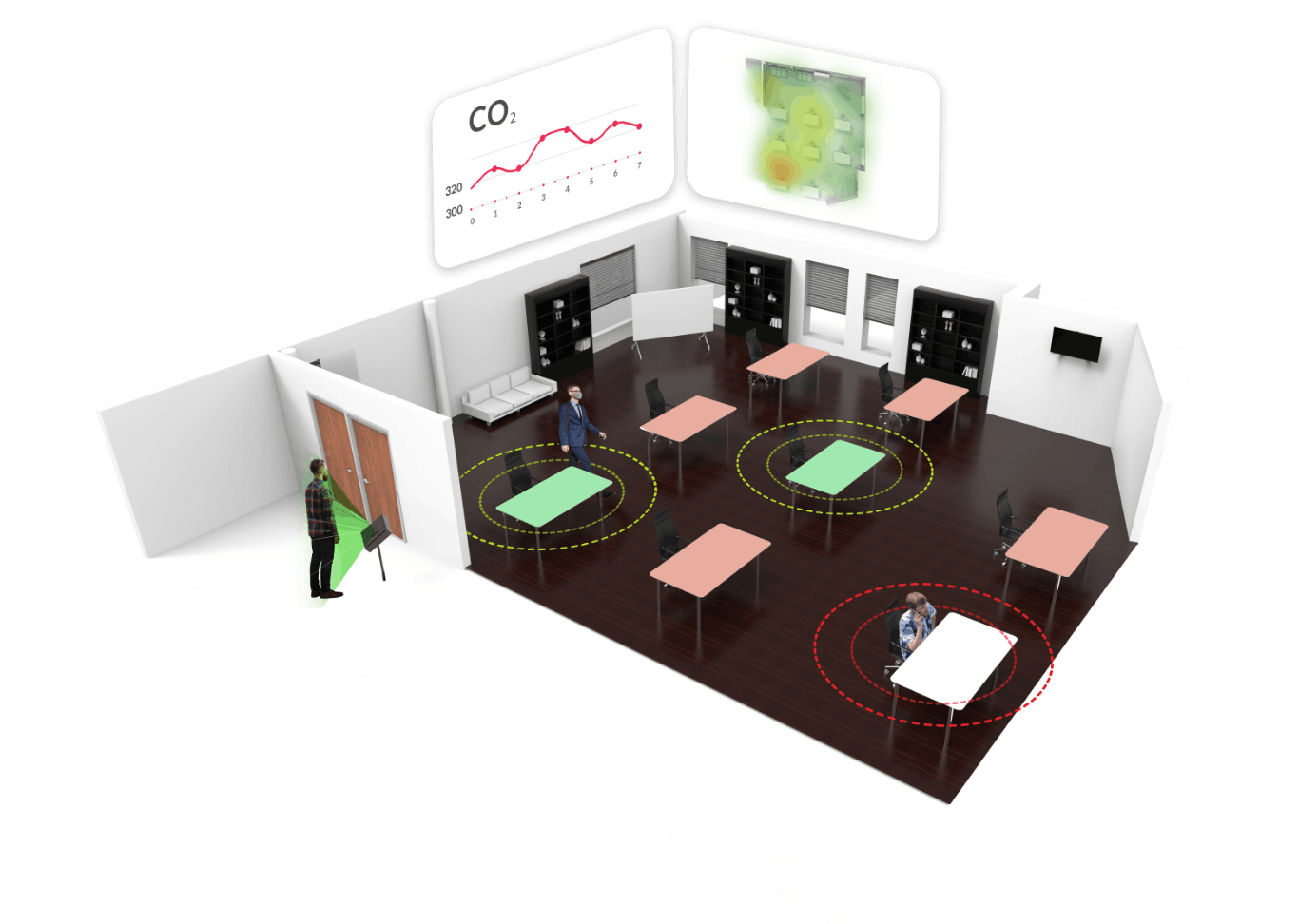 Occupancy, Bookings and CO2-Concentration
INDOOR RISK ZONE MANAGEMENT
Thing-it uses occupancy information from arbitrary sensors (e.g. Passive Infrared Sensors) to localize larger crowds and helps building managers to interfere as well as occupants to navigate around the crowds.
The CO2 concentration in rooms is directly correlated to the aerosol density in these rooms. Aerosols are known to be a carrier of the virus. Thing-it connects to CO2 sensors (e.g. via EnOcean in retrofit scenarios) and warns users about critical CO2 and hence aerosol levels in a room.
Contact
THING TECHNOLOGIES GmbH
Am Kronberger Hang 8
65824 Schwalbach am Taunus