COVID-19 CONTACT TRACING. CONNECTED.
Infection tracing based on space and hot desking rules has proven to be a powerful prevention measure for the corporate environment. Protect your team and stop the spreading of COVID-10 and other viruses: Thing-it implements your easy and effective solution in no time.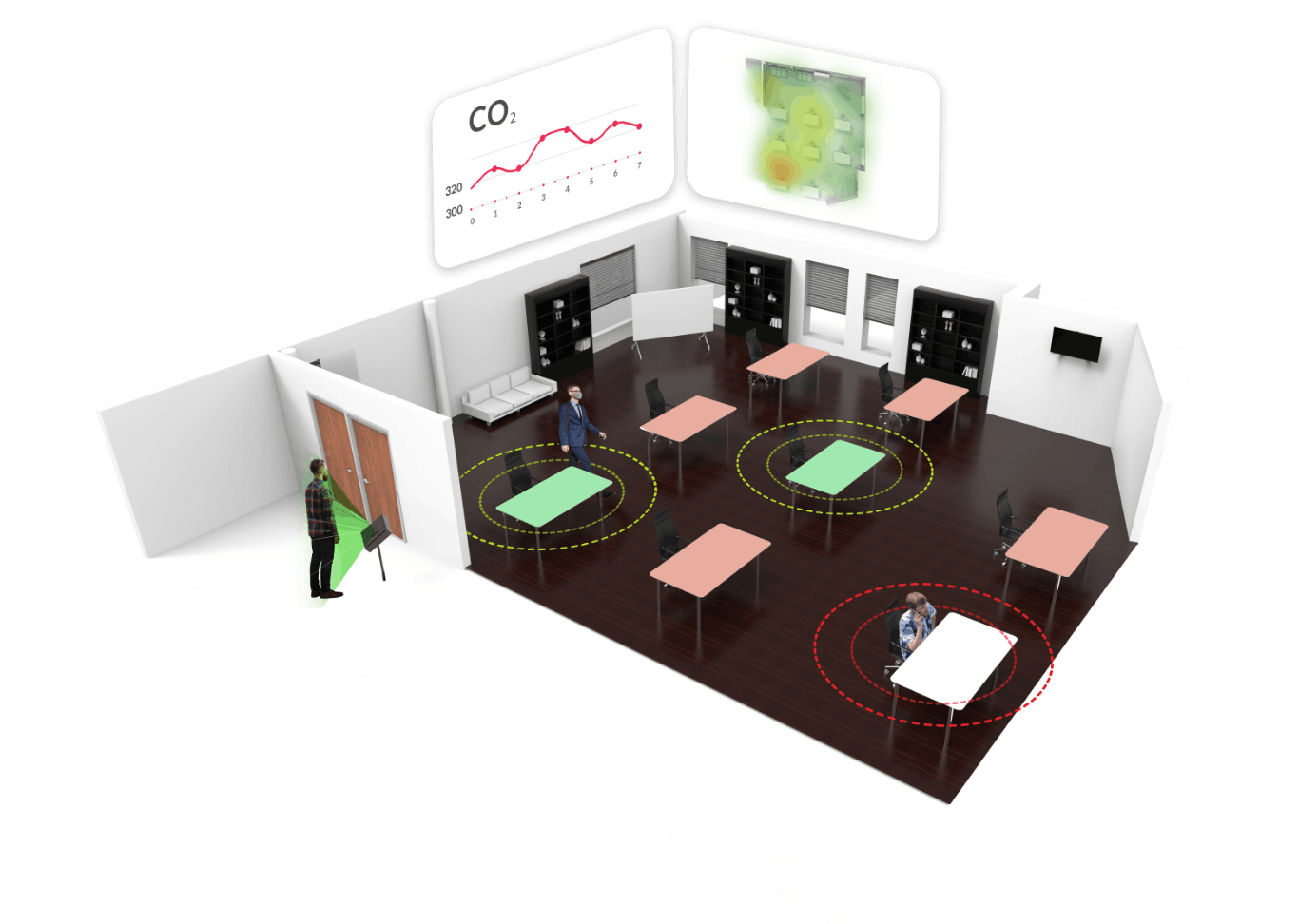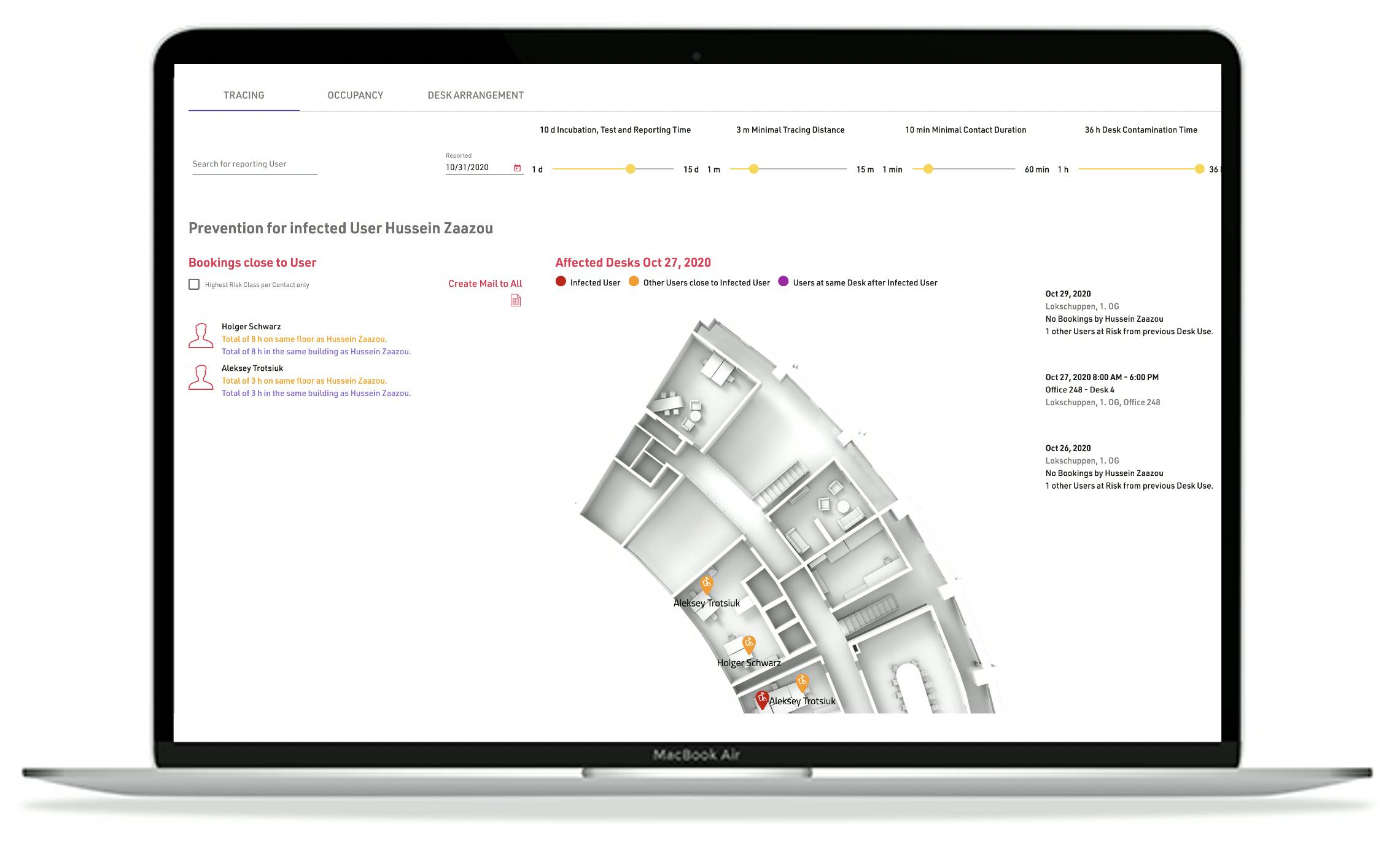 Corporation-wide Protection in Days
6 FEET OFFICE SUPPORT AND INFECTION TRACING
Even a large portfolio of tens of corporate sites with thousands of desks can be configured within days to support distance control via desk bookings.
Users can book their desks via the Thing-it Mobile App - or browser-based without App installation.
Booking takes a few clicks and allows to enter preferences such as co-workers you want to sit close to.
Thing-it will help Corporate Real Estate Managers to choose the right desks and identify undesired clustering of bookings in certain areas.
If an infection is reported by a co-worker or guest, users at risk are identified via correlated bookings. Notification of these users can be initiated and disinfection tasks can be planned.
Watch how employees and Corporate Real Estate Managers can leverage infection tracing at the office:
Contact
THING TECHNOLOGIES GmbH
Am Kronberger Hang 8
65824 Schwalbach am Taunus