PEOPLE COUNTING SENSOR AND PEOPLE COUNTER APP. CONNECTED.
Controlling the number of people in spaces or areas of a building is essential for COVID-19 prevention - and often even a legal obligation. Thing-it allows you to deploy a convenient solution in no time.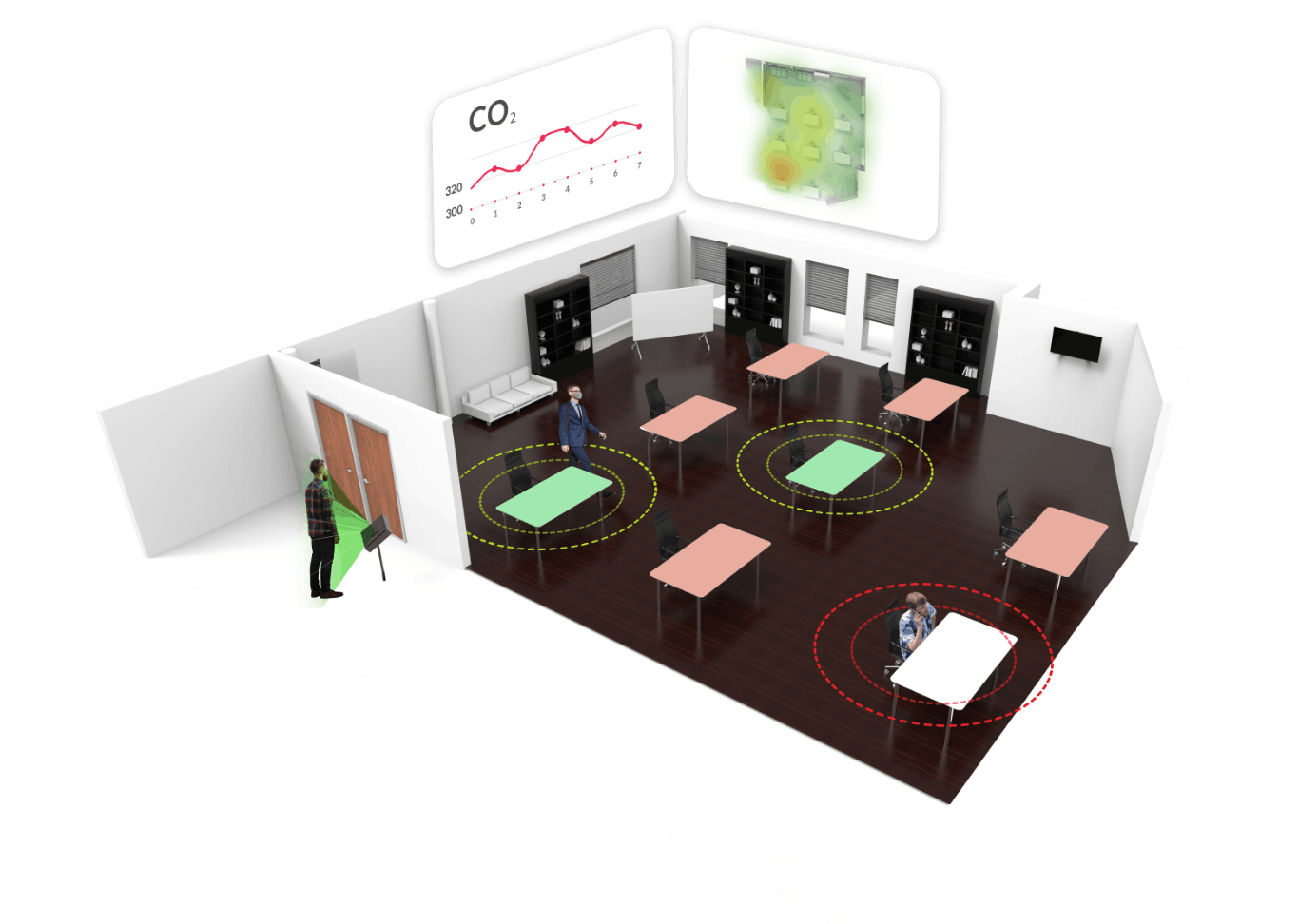 Stop guessing
STORE AND BUILDING ADMITTANCE CONTROL
Thing-it provides an easy-to-install and easy-to-operate solution to control the number of people in a store or building.
People counting sensor provide control and visibility on the people entering and exiting the store at entrance and exit doors. The total number of people in the area is displayed (e.g. at the doors).
As soon as the number of people exceeds a pre-defined threshold, staff are notified via push notifications to their smartphones, allowing them to interfere where necessary (e.g. close doors, stop people from entering).
If access to automatic doors is granted via building control (e.g. BACnet), doors can automatically be closed on overflow.
Depending on the total number of people over a specific time period, cleaning and disinfection tasks can be initiated via push notification and tracked via checklists.
Our solution can be implemented for a single or store building, as well as across multiple floors, sites and campuses. The Thing-it Dashboard provides a detailed overview for all locations with drill-down statistics. Thing-it for Store and Building Admittance Control is provided with our partner
Contact
THING TECHNOLOGIES GmbH
Am Kronberger Hang 8
65824 Schwalbach am Taunus