INDOOR GPS AND FLOOR PLAN APP. CONNECTED.
In a digitalized, flexible work and living environment, users need support to find people and places in and around buildings. Thing-it comes with powerful point-to-point positioning and wayfinding capabilities.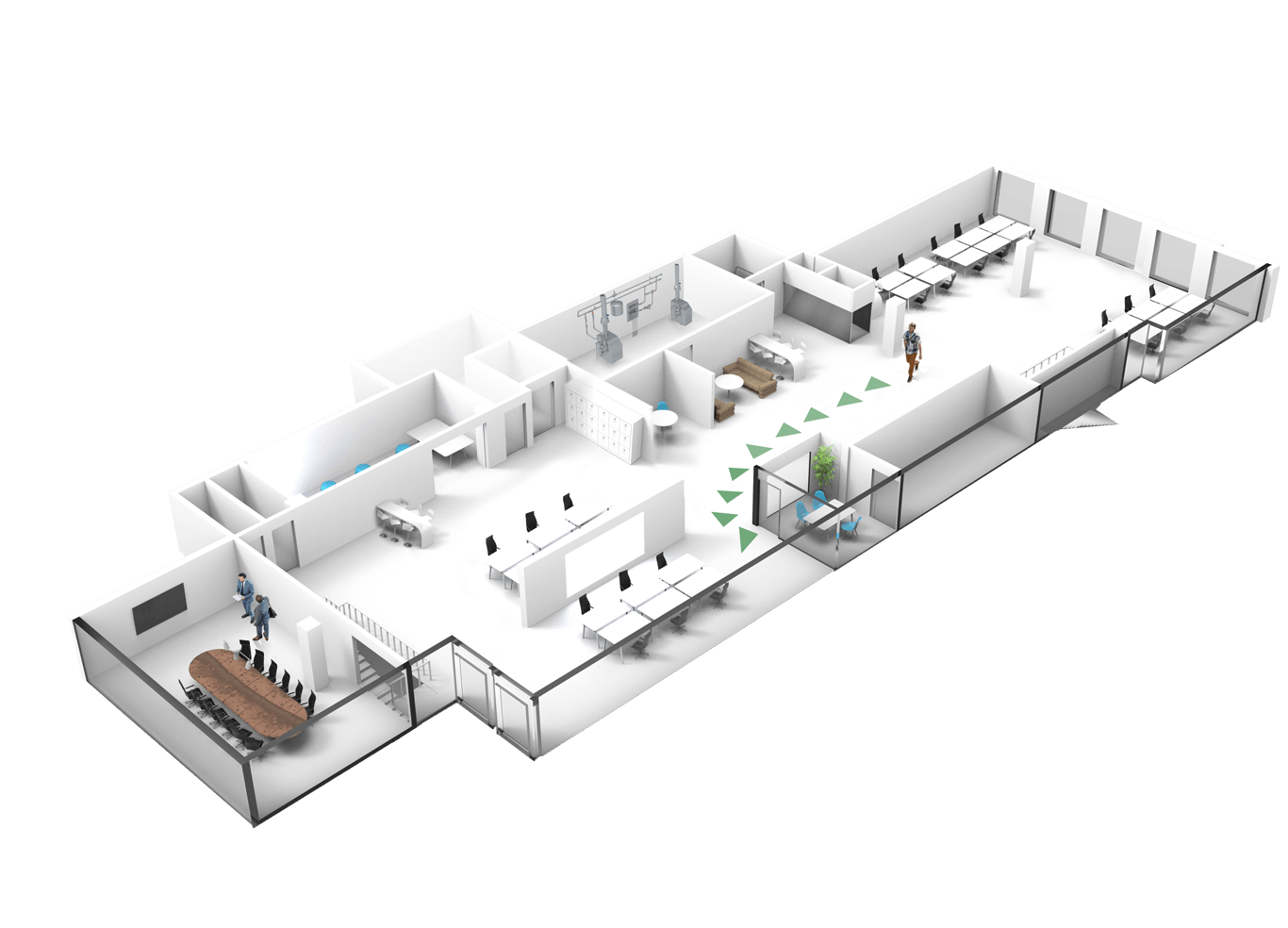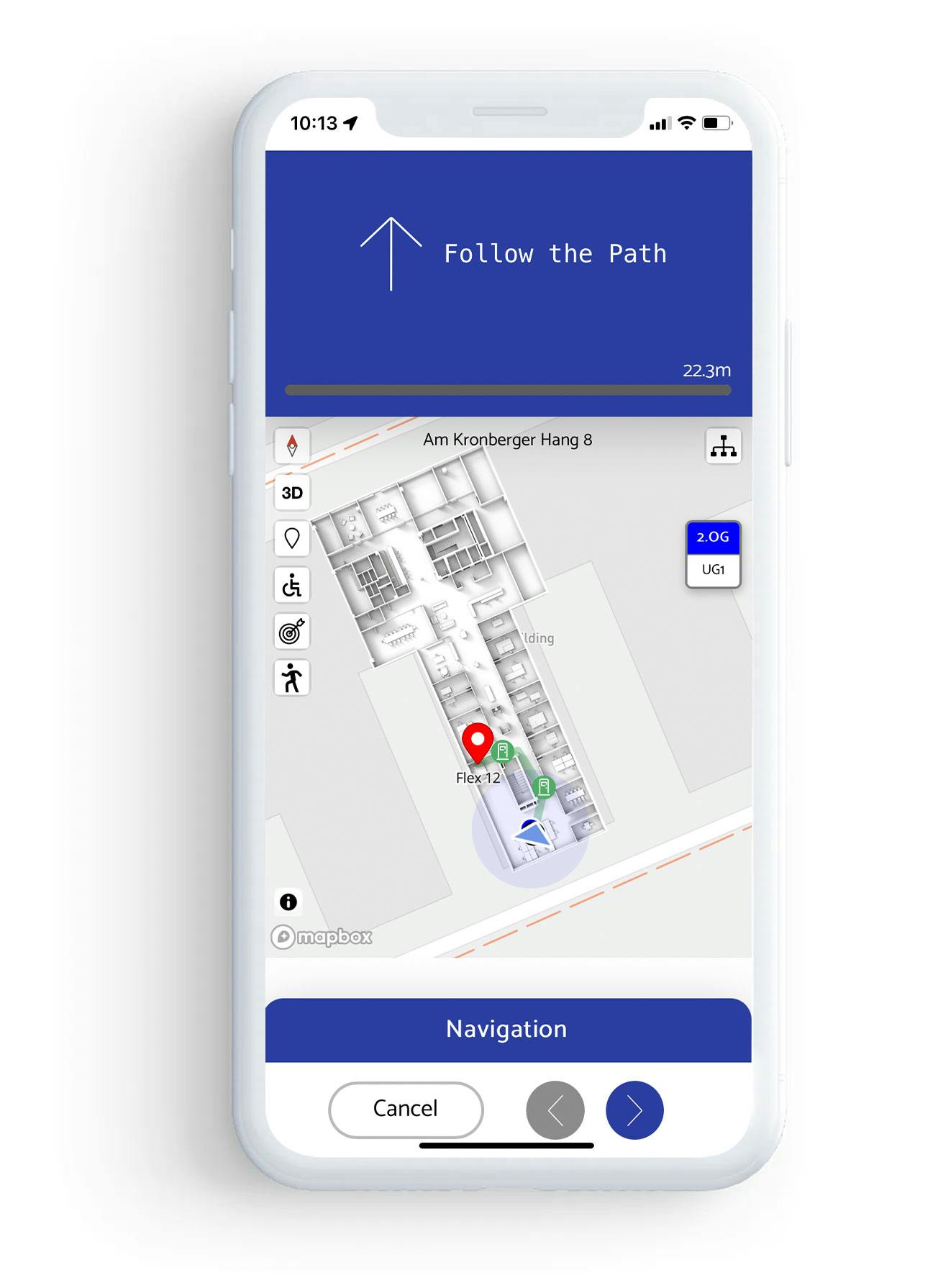 Location Transparency
ACCURATE POSITIONING
Thing-it supports GPS, Bluetooth Beacons, Signify Visual Light Communication and device motion patterns to locate users inside buildings and within the geofence of your portfolio sites.
The positioning, tracking and navigation functions can be used by all participants in and around the building. This will help co-workers and residents as well as janitors, facilities managers, caterers or other service providers.
If users are worried about privacy: It only takes one mouse click to stop location services and delete all previously collected data.
Based on the location data, our wayfinding features help your team to instantly find the shortest path to co-workers, equipment or other points of interest.
Outdoor / Indoor Navigation
GPS INDOOR ON CAMPUS/CITY QUARTER FACILITIES
Thing-it provides full point-to-point indoor and outdoor wayfinding and navigation in buildings and for the campus without purchasing third party software:
From your apartment to the next parcel station
From the supermarket to your parking lot
From your office to the airport
From your current outdoor location to your friends waiting indoors
The app allows you to request accessible options and routes for your vehicle of choice - whether you move by feet, by bike, by car or with an e-scooter.
Contact
THING TECHNOLOGIES GmbH
Am Kronberger Hang 8
65824 Schwalbach am Taunus