REAL TIME ENERGY MONITORING AND SUSTAINABILITY. CONNECTED.
Our easy-to-roll-out approach connects existing BMS as well as adding IoT meters and sensors - wherever necessary to complement the BMS data. This allows you to perform analytics across the entire asset portfolio and generate ESG-reports for investors, tenants and regulators.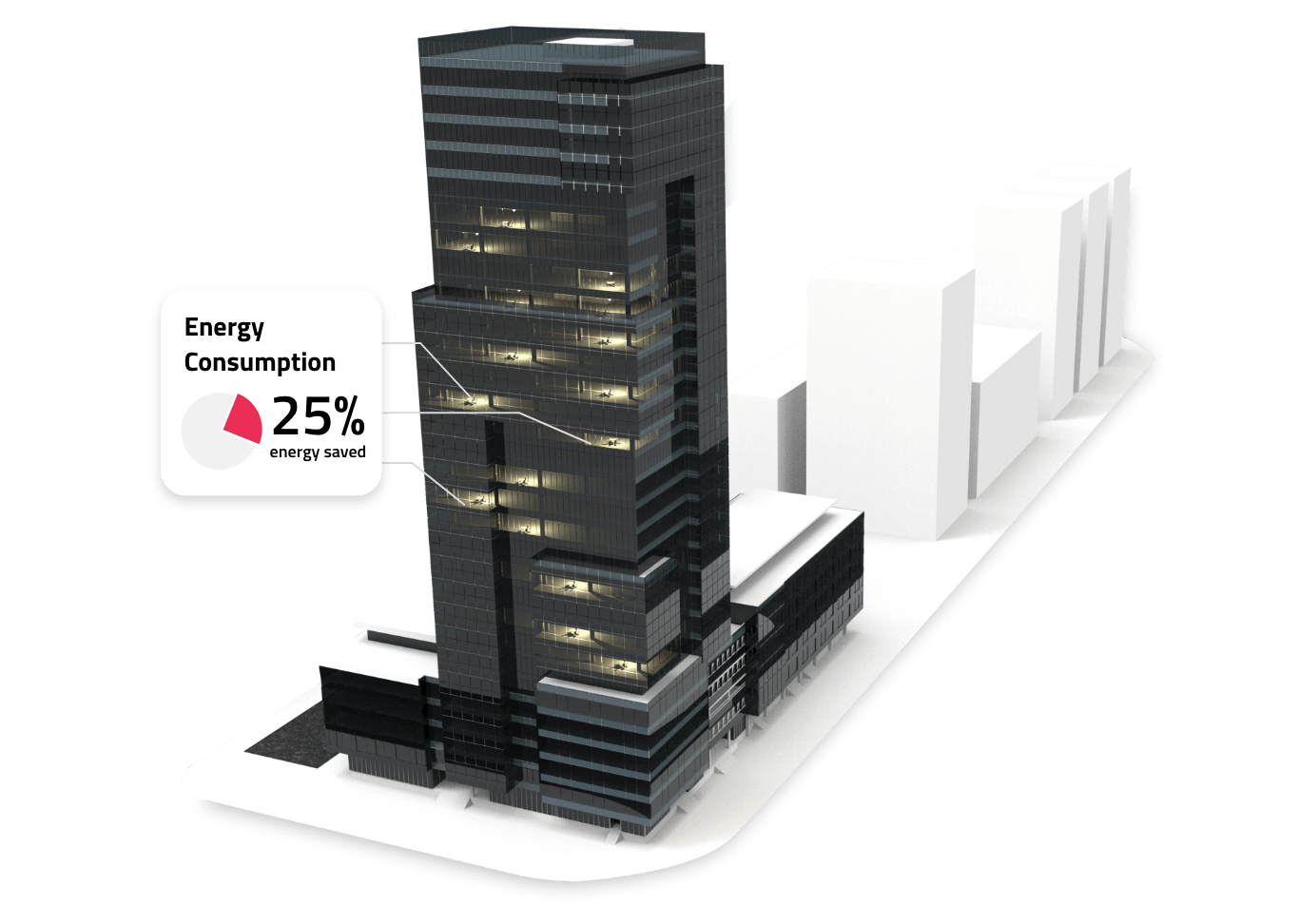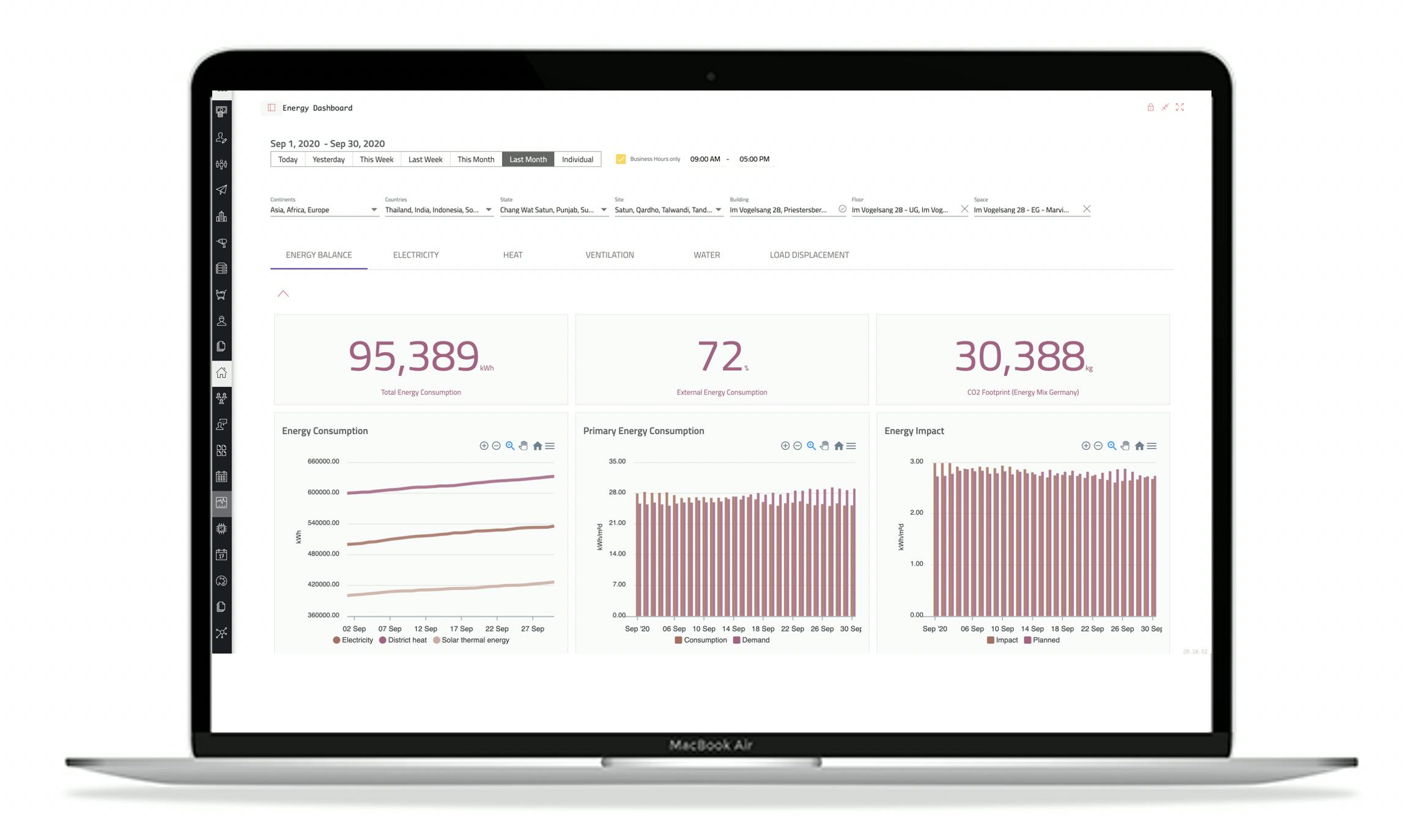 ESG-Dashboard
AGGREGATED ENERGY AND RESOURCE CONSUMPTION DATA
Thing-it collects information on your primary sources of heat (e.g. district heat, solar heat, CHP), electricity, occupancy and weather data, as well as consumption of ventilation, heating and cooling, water and gas. This facilitates a comprehensive assessment of the energy efficiency of your portfolio buildings.
Our ESG-dashboards lets you to drill down into sites, buildings, floors, spaces, space categories and other criteria and compare results with previous periods.
EPRA and GRESB
PORTFOLIO REPORTING AND SCORING
Your portfolio's ESG performance is increasingly relevant for the overall scoring.
Thing-it collects, aggregates and cumulates all key metrics for European Public Real Estate Organization (EPRA) or Governance Real Estate Benchmark (GRESB) reports and visualizes those over buildings, locations or assets classes.
Additional Data that cannot be collected directly via sensor can be uploaded from files and spreadsheets.
APIs are provided to feed other reporting systems.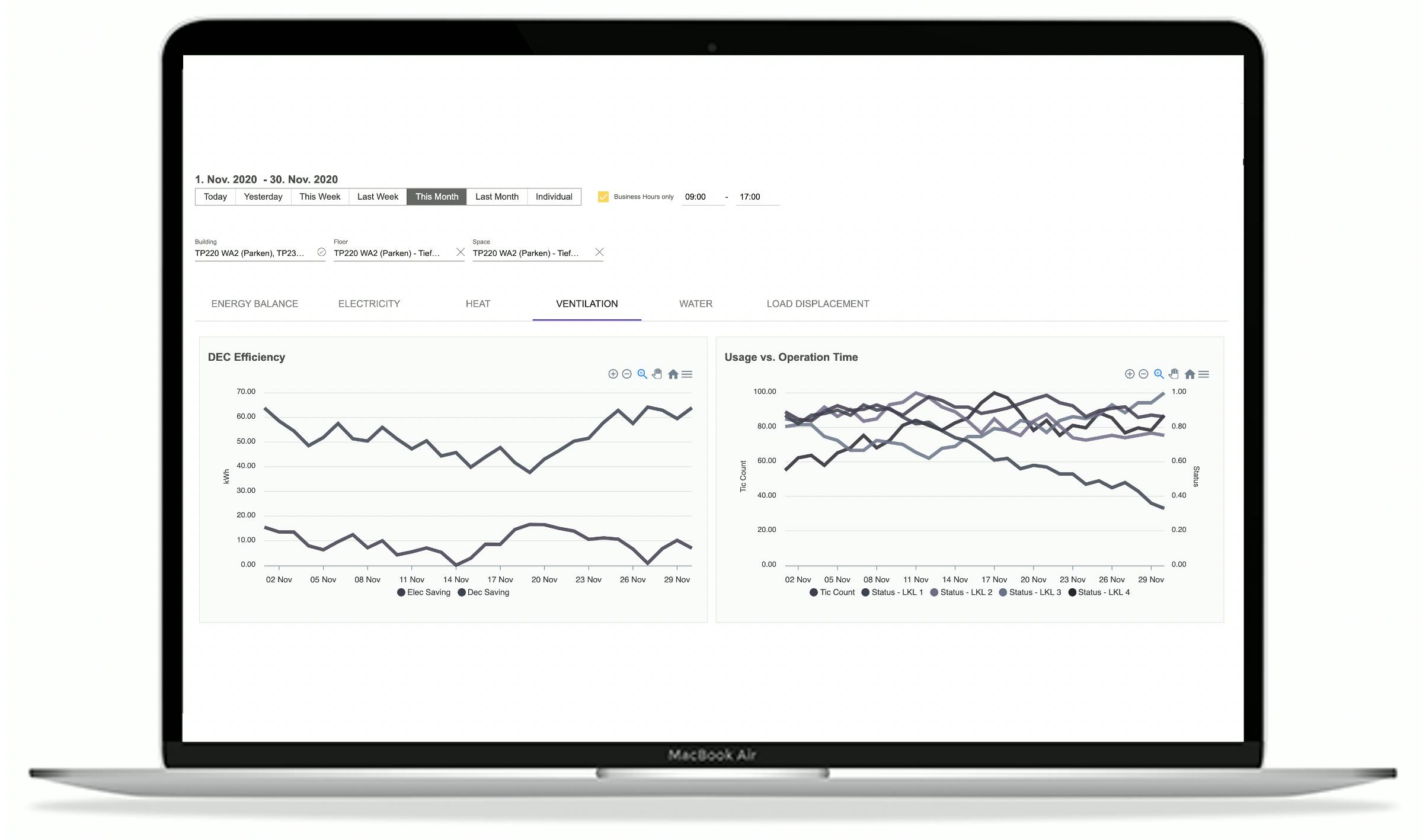 Contact
THING TECHNOLOGIES GmbH
Am Kronberger Hang 8
65824 Schwalbach am Taunus