INCIDENT MANAGEMENT. CONNECTED.
Thing-it helps you to provide a single entry point for issue reporting and resolution at your offices and in and around your buildings.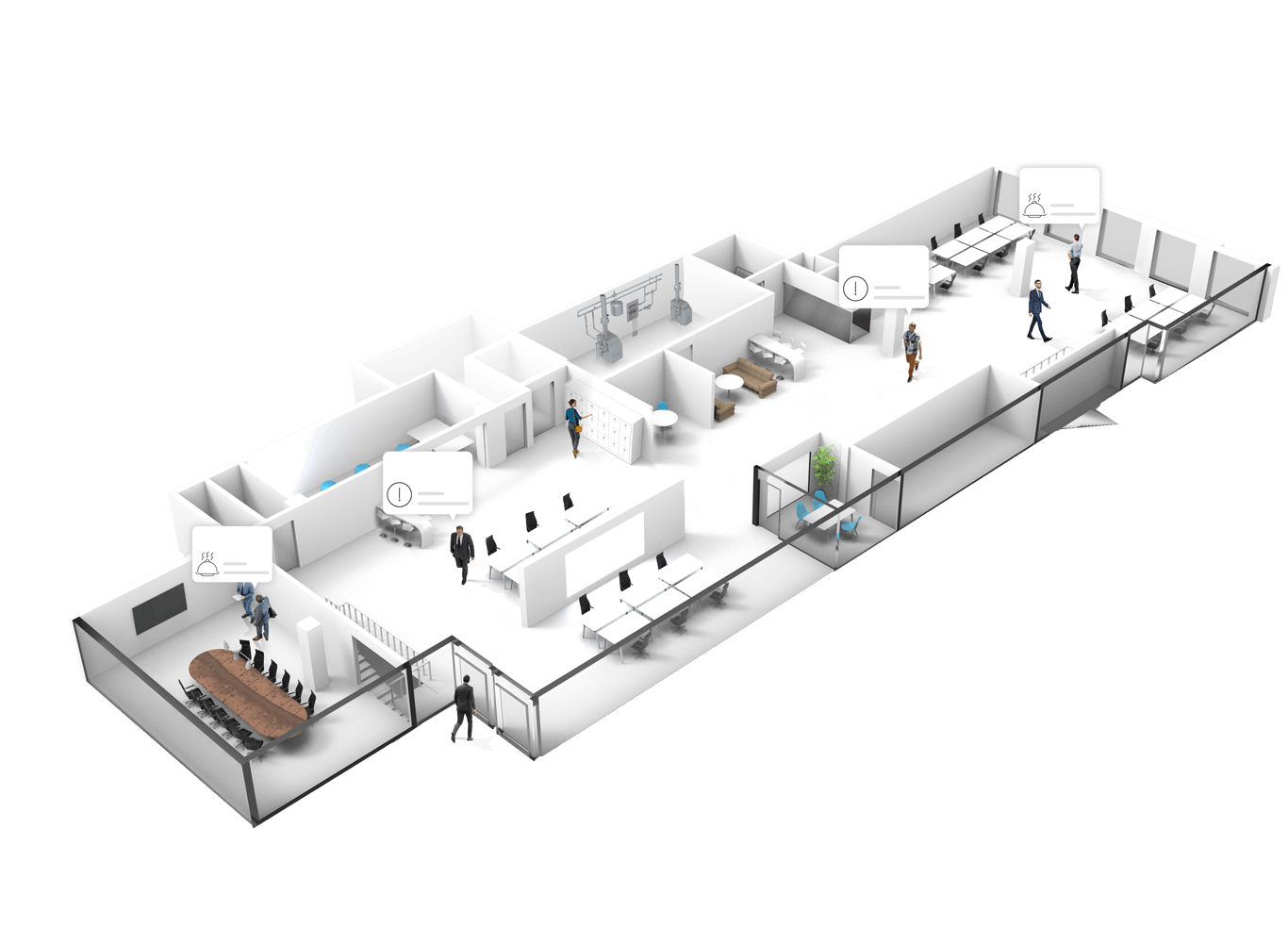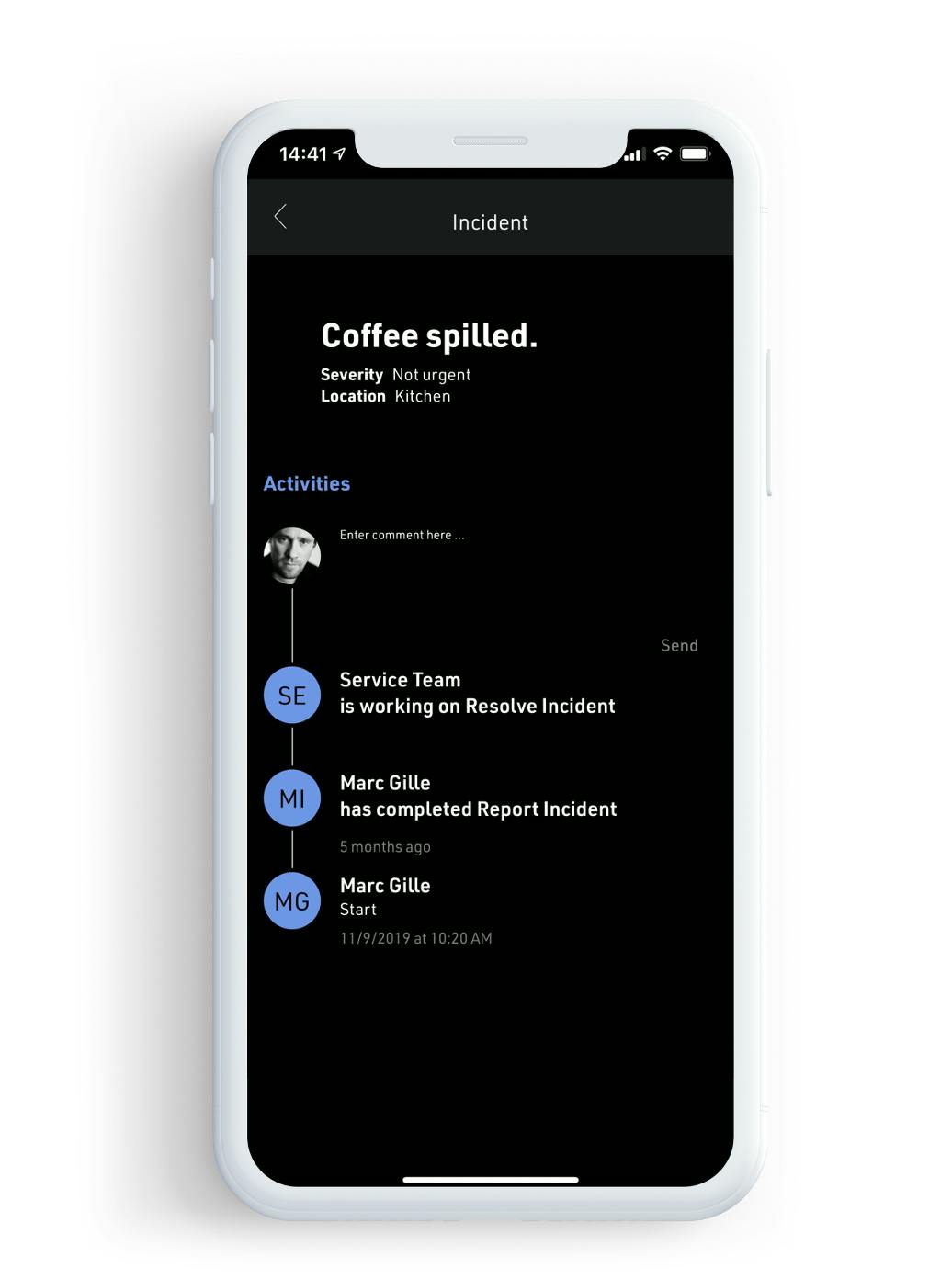 Simple Entry and Processing
MOBILE INCIDENT WORKFLOWS
Tenants or guests can enter issues, defects, requests and complaints on their phone, by taking photos and automatically indicating their geo-position/indoor location and afterward tracking the status of their incident. Image recognition helps with the entry.
Staff members will receive work items to resolve the incidents on phones or tablets, navigated to the incident's location, and provided with all data necessary to resolve the incident.
One simple way of entry and processing - no hotlines, no emails, simply use our digital workplace incident report form.
Detailed Whitepaper
INCIDENT REPORT AND APPROVAL REQUESTS
Read how to provide a homogenous, easy-to-use front-end to all employee and tenant processes.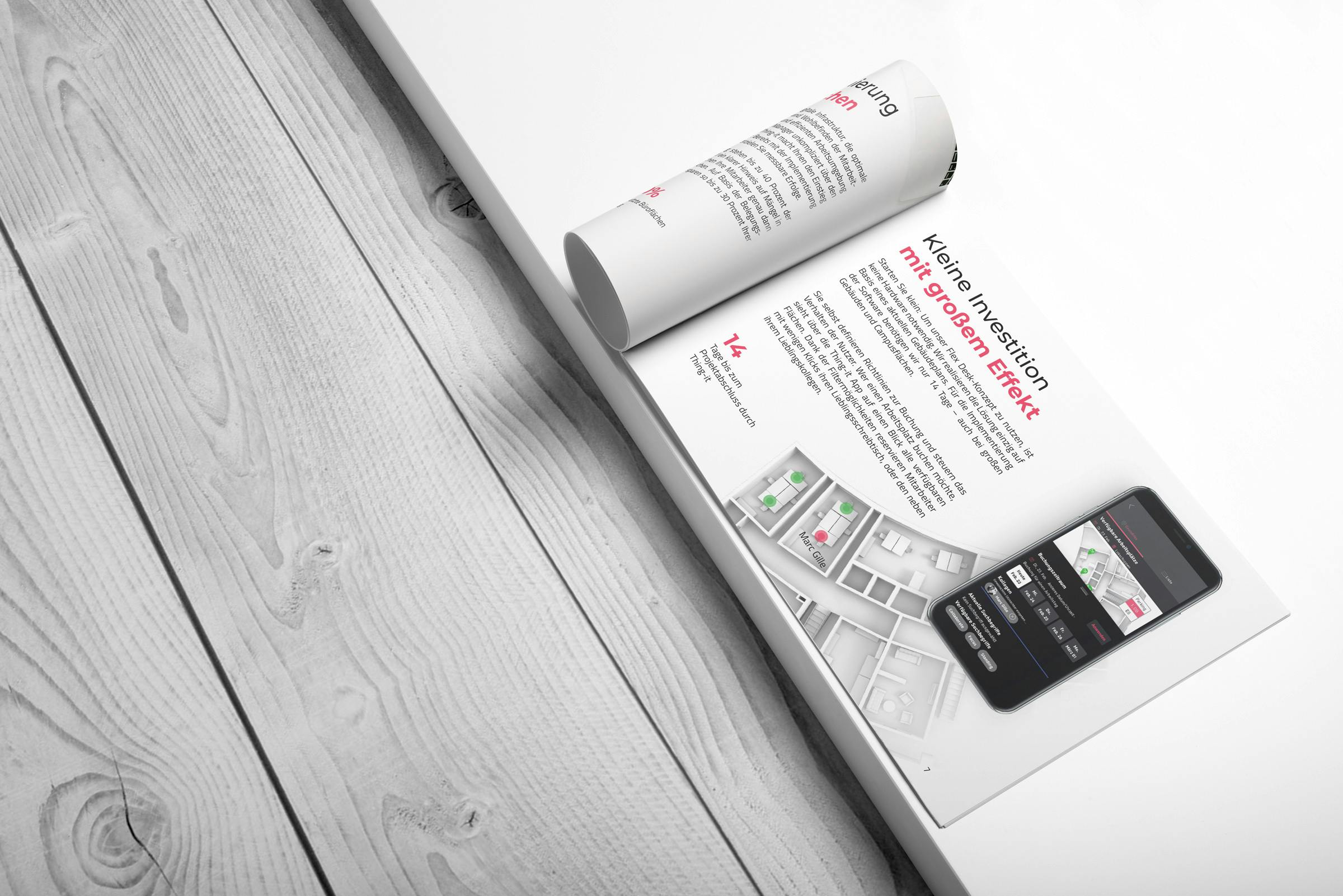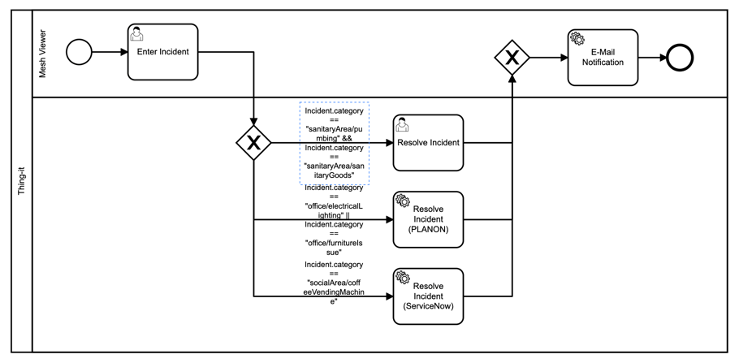 Flexible Workflows
FULL BPMN PROCESS MODELING
Thing-it' sBPMN (Business Process and Model) process modeler let's you configure your Incident Management Processes exactly the way you need them. Work can be dispatched to the relevant users, roles and organizations and/or passed to other systems (CAFM, ERP) for further processing or billing.
Contact
THING TECHNOLOGIES GmbH
Am Kronberger Hang 8
65824 Schwalbach am Taunus