Comfort & Efficiency | Room Control
Thing-it can be connected to all devices with CO2 sensors, occupancy sensors, intelligent sensor light and Iot sensors in general around the building. You will have constant access to and control of temperature, occupancy, lighting, heating and cooling systems, door locks, elevators and escalators and whatever the industry is going to invent in the future.
Hereby, Thing-it leverages its device connectivity features which support a broad variety of industry standards and products (BACnet, EnOcean, Bluetooth, Wifi and others).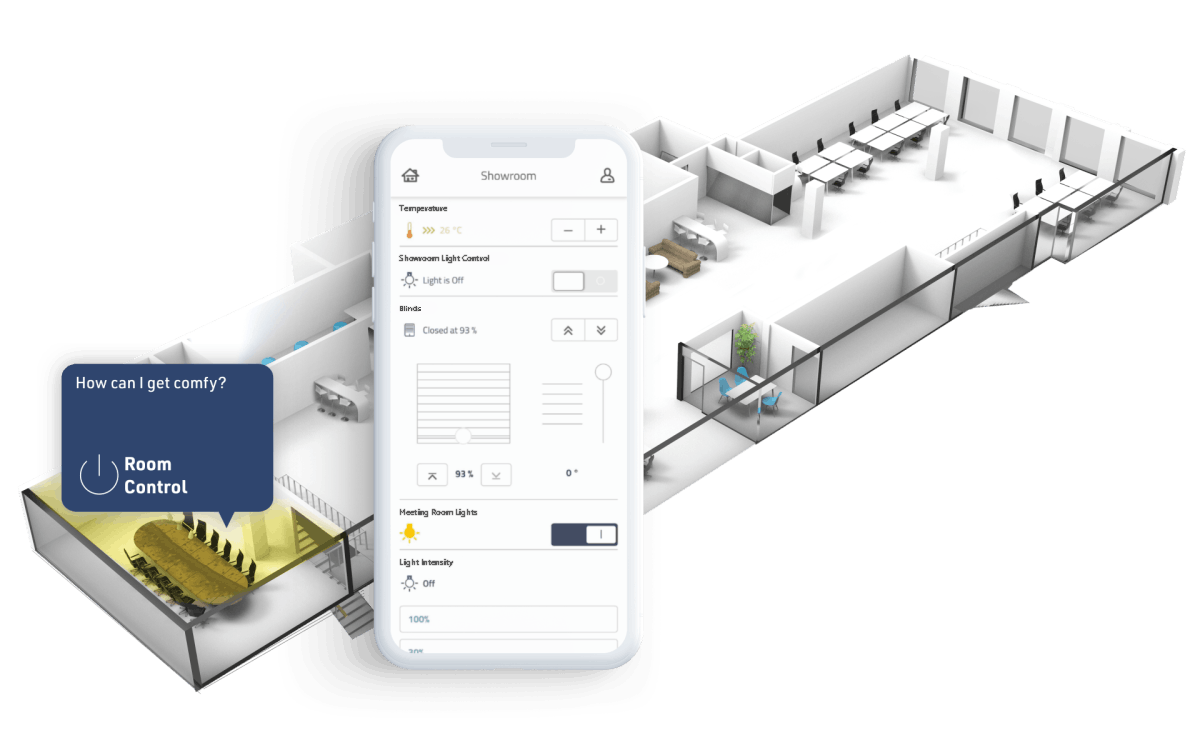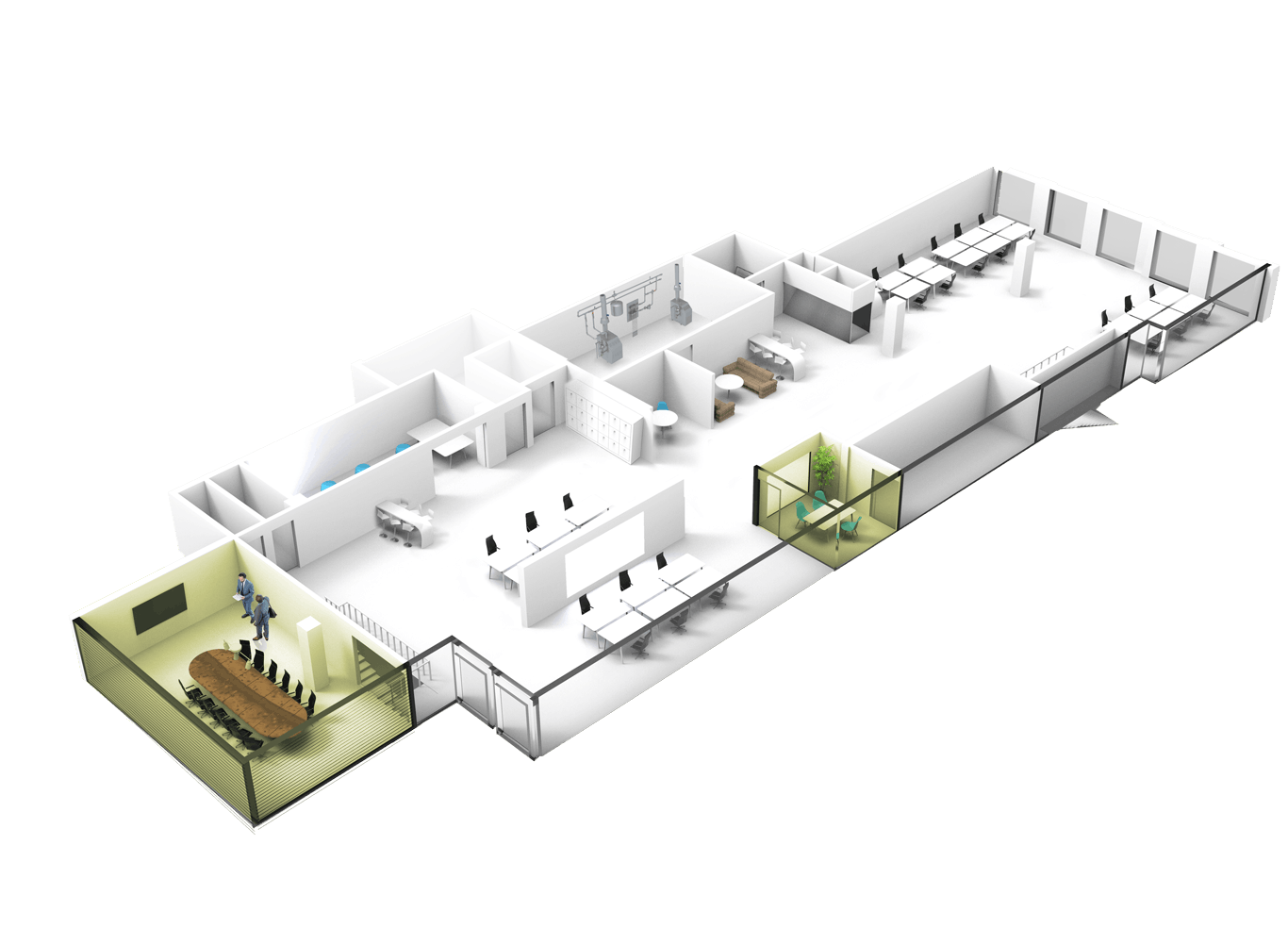 ROOM CONTROL
OFFICE WORK ENVIRONMENT. CONNECTED.
Employees care more than ever about their comfort level at work. Thing-it provides touchless access to room control and comprehensive analytics of the indoor climate.
Comfort, Efficiency and Health
INDOOR CLIMATE MEASUREMENTS AND DASHBOARDS
Thing-it collects indoor climate data from Iot sensors and aggregates those into powerful analytics dashboards: Monitor occupancy, CO2 sensor, setpoint and actual temperature, humidity, noise level and more.
Drill-down capabilities and comparison with previous periods allow you to assess the quality and comfort level of your work environment.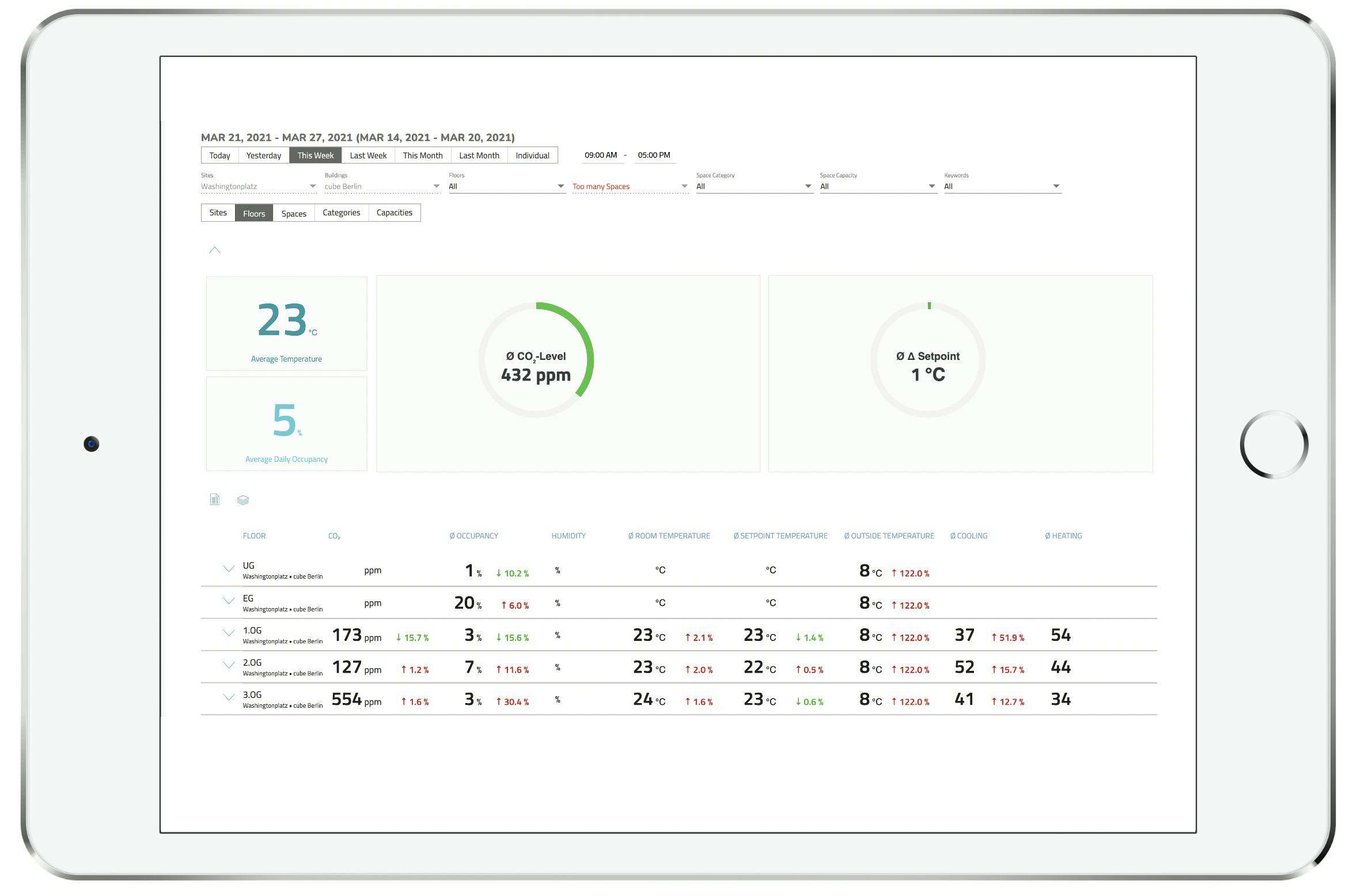 Contact
THING TECHNOLOGIES GmbH
Am Kronberger Hang 8
65824 Schwalbach am Taunus